No German nuclear power means higher bills for all EU countries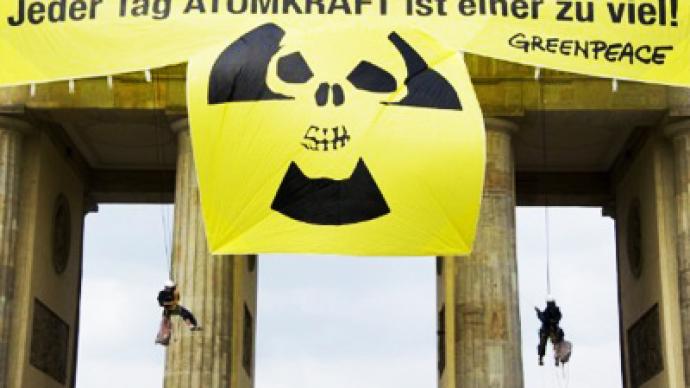 The shockwaves from Japan's Fukushima nuclear plant disaster have reverberated loudly in Germany. To such an extent that, despite the fact that atomic energy provides nearly a quarter of the nation's electricity, the plug is set to be pulled.
But what price might both Germany and other EU countries have to pay for such a bold move?Germany raises a lone voice in the EU to usher in a new era of non-nuclear power generation, as Chancellor Angela Merkel vows to close all its reactors by 2022. But it has already created a shortfall in electricity in Germany, which in turn is pushing up prices. Germany is now importing power from France and the Czech Republic – and it is the crisis-hit poorest who will pay.Libor Roucek, a member of the European Parliament from the Czech Republic, says that there is no doubt that "the higher electricity cost will quite understandably project into the prices" and it will be the consumers who will end up paying more. Around 30 per cent of the EU's electricity comes from nuclear generators so, ironically, the electricity Germany ends up buying will be generated at nuclear power plants.The majority of European countries are not giving up their nuclear programs. Switzerland is phasing its out, but France, which has a long and successful history of nuclear power generation, sees it as a "solution for the future". Britain, Sweden, Spain and Belgium are just some of the other EU countries that have nuclear capacity, and are not planning to get rid of it.
Closing down its own reactors will not stop Germany suffering from nuclear fallout in the event of an accident elsewhere in Europe. But the German Green Party is aiming high."We're starting a campaign to make the whole of Europe nuclear free," says Dieter Janececk, head of the Green Party, Bavaria.But are they aiming at the wrong goal? The EU wants to generate 20 per cent of its electricity using renewable sources by 2020, and also to reduce carbon emissions. Nuclear power was a good way of bringing emissions down, but Germany will need to go back to its coal-fired power stations to make up the shortfall."In terms of climate policy, Germany with the EU is trying to reduce CO2 levels. If you switch off nuclear energy as an option, you have to turn to coal, which is a lot more polluting in that respect," says Pieter Kleppe of the Open Europe organization.Experts say the biggest price to pay in switching off nuclear power is the uncertainty of what will replace it in the short and long terms. How will it affect the gas price? What if bio-fuels grow in popularity, prompting poor communities to grow fuel crops rather than food? These are the unknowns, although one analyst said it could cost 3 trillion euros for the whole of Europe to start using green technology.There is also consternation that such a big decision should be taken unilaterally by Germany, seemingly as a panicked reaction to the Fukushima disaster. But the fact is, Europeans are all in this together – if there is a nuclear accident in France, Germans will not be immune just because they are not involved in nuclear power anymore, and a German shortfall in supply will mean higher electricity bills for all European families, not just Germans.
You can share this story on social media: