Renewable energy on the horizon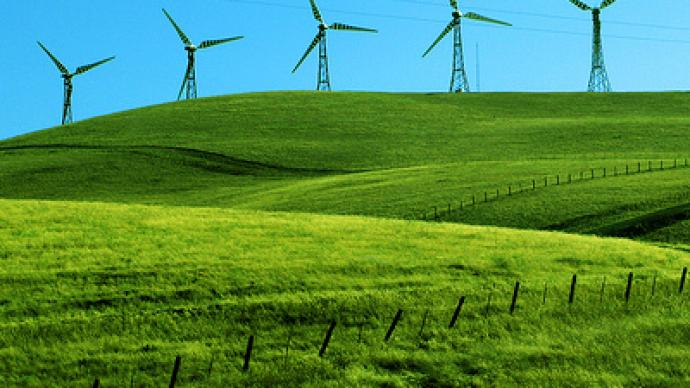 Russian power machines builder Atomenergomash will produce wind turbines from 2012 in a move signaling that green energy has finally come of age in Russia.
The world wind turbine market is booming – growing over 30% last year.But Russia's share so far is close to zero. Russia is the leading producer of traditional, hydrocarbon energy, but Steve Sawyer from the Global Wind Energy Council says the country needs to harness the power of wind and sun, in order to make best use of its oil and gas. "The one thing you know about your oil and gas assets – their value will increase over time, in terms of a long term strategy selling as much as you can now – is a really bad idea, you need to save and sell when the price will be 200, 300, 500 dollars per barrel . When humanity will come to a notion that oil is too valuable to burn."According to the International Energy Agency nuclear and renewable energy will supply 2/3 of world energy by 2030.Russia's fuel giants Gazprom, Lukoil, and TNK-BP are all looking at alternative sources. The declared strategy is to boost the share of renewables in the country's energy balance to 2.5% in 5 years. But they're having to do it without the state subsidies common in Europe, and Anatoly Kopylov, from the Russian Wind Power Industry Association is calling for a change."How much money does the government spend on renewable generation? None! Isn't it fair? No. We want our portion!"Green energy producers want the government to guarantee higher prices for electricity derived from renewable sources. They admit that's the only way green energy can be profitable.Traditional energy benefits from subsidies, too. Perhaps the answer is for each country to develop the form of energy that best suits its need.
You can share this story on social media: