World considers nuclear-free future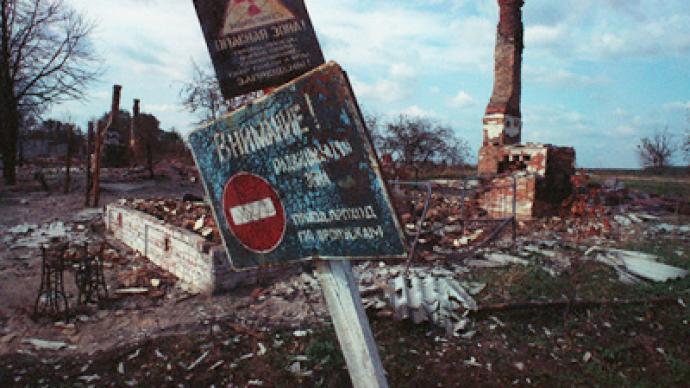 The Japanese disasters have raised questions as to whether nuclear technology can ever be called safe to use. EU nuclear experts are considering if the union should eventually move away from nuclear energy.
The devastation in Japan and the nuclear threat now posed are making countries around the world think again about how they create their energy.The International Atomic Energy Agency says 20 per cent of the world's nuclear reactors are located inside the zones of seismic activity, similar to Japan.
Russian Federation
Russia says its nuclear program is perfectly safe and will continue.President Dmitry Medvedev says that although incidents in Japan have caused concern over nuclear energy, he is sure atomic power is safe if handled properly:"Now there is a great deal of attention to the newly built nuclear power stations in the wake of the colossal disaster that Japan is facing now. And everyone is asking a simple question: can nuclear energy be safe? The answer is obvious: nuclear energy can be and is safe. But it's necessary to adopt the right location for the plant, right project and right operator. If these conditions are met, nuclear energy is absolutely safe and useful for humanity."
"I would like to emphasize that at this time we possess an entire arsenal of advanced technological measures to ensure the crisis-free and stable operation of nuclear power plants, and these measures should and will be utilized to the maximum," said Russian Prime Minister Vladimir Putin.However, Putin has ordered the Ministry of Energy to evaluate the current state of affairs in the nuclear power sector and present the results in a month's time.
European Union
European Union nuclear experts are meeting on Tuesday in Brussels to consider whether nuclear energy should still be used by the union. "We must also raise the question of if we, in Europe, in the foreseeable future, can secure our energy needs without nuclear energy," EU Energy Commissioner Guenther Oettinge was cited as saying by Reuters.Tuesday's meeting in Brussels has been raised from the expert level to ministerial level. All the 27 EU ministers have been invited to discuss the concerns that have been growing inside the EU. The ministers have decided to apply stress tests to see how its 143 nuclear plants would react in emergencies, AP reports.EU Energy Commissioner Guenther Oettinge said there was "general agreement among those who were present today on the carrying out of common stress tests on the basis of common strict standards."The proposal was put forward by Austria at the meeting of EU environment ministers on March 14, while Spanish and Portuguese environment representatives called for the gradual phase-out of nuclear energy.France and the UK are the EU countries with the highest number of nuclear reactors, 58 and 19 respectively. Italy is an example of an EU country which is planning a huge nuclear plant building program to reduce its dependency on external energy sources. Rome, along with London and Paris ask to treat the matter with "calm". Guenther Oettinge has urged the member states to rethink the European energy policy, which is now focused on diversifying from dependency on Russia's gas.In the wake of Fukushima's explosions, the opposition to this push to nuclear power is growing fast and sharply. The EU encompasses several so-called 'boiling water reactors', which is the same type of nuclear plants as in Japan's Fukushima.Some 60,000 people are estimated to have gathered across Germany near the sites of four nuclear reactors to express their opposition on Monday night. Chancellor Angela Merkel announced taking Germany's seven oldest reactors offline during a three-month moratorium on the country's nuclear plan. During the moratorium "the security of the situation will be assessed in view of what happened in Japan," Merkel said at a press conference in Berlin.The Portuguese Secretary for the Environment said,  "In light of the nuclear meltdown in Japanese power plants, member states need to reconsider their energy policy and related security measures. Nuclear power is neither a safe option, nor is it sustainable. In the past decades, we have not managed to prevent accidents and to find a solution for the storage of highly toxic nuclear waste."
Turkey
Meanwhile, Turkey will go on with its joint plans with Russia to build a nuclear power plant despite the disaster in Japan, said Turkish Prime Minister Tayyip Erdogan ahead of his trip to Moscow. "We are not considering canceling the atomic plant construction project with Russia" Erdogan told journalists at Ankara airport."There are no investments which bear no risk."Earthquakes are quite common in Turkey.  In 1999, two major tremors killed more than 20,000 people. Despite this, Ankara wants to launch an atomic power plant to diversify its energy mix and boost supply to keep up with soaring demand for electricity.
Iran
Russian Foreign Minister Sergey Lavrov has commented on the Bushehr nuclear power plant that Russia built in Iran. He stressed that the plant was built in accordance with the highest international safety standards:"As for our cooperation with Iran in construction of the Bushehr nuclear plant, we are following the highest standards for safety. These standards are set by the IAEA, not Iran, and the UN energy watchdog monitors that. The entire facility is under the full oversight of the agency, and this guarantees not only technical safety, but also protection from seismic activity."
Asia
Other countries have also started questioning nuclear technologies. South Korea has pledged to check all the main nuclear production facilities in the country and the biggest oil and gas storage facilities to validate their security against quakes.Thailand will reconsider its plans over the building of five nuclear plants on its territory. The Thai Energy Ministry has been instructed to study two issues in detail – emergency measures and nuclear plants' potential as terrorist targets, AsiaOne news agency reports.More and more countries are starting to speak along the same lines, questioning nuclear power and its resistance to natural disasters. With all the processes launched, the world might be on the threshold of a totally different future.
Cloud hangs over nuclear energy
The International Atomic Energy Agency ruling out comparisons between the Japanese accident and Chernobyl, the worst ever nuclear disaster. In April, 1986, the Chernobyl reactor exploded as a result of the wrong individuals being in the wrong place at the wrong time.  "They had a very poor knowledge of the reactor's physics," says nuclear physicist Boris Gorbachev. "They knew the manual and what buttons to push, and that's it. But they knew nothing of reactor physics. The personnel drove the reactor to a state in which it was out of control".While the authorities clearly knew who to blame for the fallout, even the Soviet Union's top scientists were at a loss as to what to do in the days the catastrophe unfolded. "A nuclear power station is an emission-free facility. This was something unseen before – a nuclear power station with flames and smoke over it," shares Valery Legasov, Chief of the Investigation Committee of the Chernobyl disaster.The nightmare that the Chernobyl reactor became was eventually sealed off within a massive concrete tomb called the sarcophagus. The catastrophe provided valuable lessons in how to deal with a reactor disaster, but also stern warnings about the dangers of nuclear energy. What new lessons will be learned, and what implications they will have for nuclear technology, the world nervously waits to see.
History repeating itself
Quarter of a century on, history seems to be repeating itself in Japan. Despite the authorities' claims of having the situation under control, the Fukushima nuclear power plant has already seen several explosions. And that happened despite advanced safety systems which the Chernobyl reactor did not have."If we look towards the earthquake, the reaction was completely as foreseen," says Hamid Ait Abderrahim, Deputy Director General of the Belgian Nuclear Research Сentre. "It means the shutdown of the reactors happened as it should be happening. This is exceptional to have such an enormous tsunami that has disabled the diesel generators."That such a situation is unfolding in one of the world's most technologically-advanced countries has heightened the sense of alarm internationally. Some experts say one should look into how the Japanese have been dealing with nuclear physics to get clues as to their continuing difficulties in dealing with the disaster. "The technology is decades old", remarks Shaun Burnie, an independent nuclear energy consultant from Scotland. "The society, the government, the regulators believe that the technology can be operated safely. But there is a built in psychological complacency, that if you are operating something that is so inherently dangerous, when you go to work every day, do you keep thinking about how dangerous that technology is? That would be overtime, rather damaging psychologically. So in other words, they convinced themselves, that they've mastered this technology and, unfortunately, with nuclear power there's no second chance."The Japanese nuclear drama is certainly not the first case of man's over-reliance on technology. It can be a dangerous friend, and, when mishandled, can strike in disastrous fashion."We have already seen this, what you call a technogenic disaster", reminds Christian Science Monitor Fred Wier. "You remember last year, there was a massive oil spill in the Gulf of Mexico, again you have a very competent, famous company that seems to know what it was doing but they simply hadn't planned for a conjuncture of conditions that would create the disaster. So this is the human condition, we simply are able, it seems, to handle these technologies, but probably not ready for them."
Linda Gunter, a founder of the Beyond Nuclear website, believes that the disaster will convince people to go beyond nuclear power and move onto other sources of energy."This is the moment the world needs to take stock and say 'Nuclear power is not safe, it's not clean, not reliable'. In a state of  emergency like in Japan you need electricity. But what happened? The source of supply of electricity is a crisis itself," she said.
Jan Haverkamp, a nuclear power expert at Greenpeace in Brussels, agrees that the Fukushima incident will make people realize that nuclear power is no longer a viable source of energy."There was talk about a renaissance of nuclear power, and I think this might be one of the factors that bring the reality back to people – and the reality is that nuclear power is on its way out," he told RT. "There are less nuclear power stations coming online than there are switched offline, already for over a decade."
You can share this story on social media: