Blasts rock arms depot in Central Russia
Published time: 12 Jun, 2012 01:51
Edited time: 12 Jun, 2012 09:49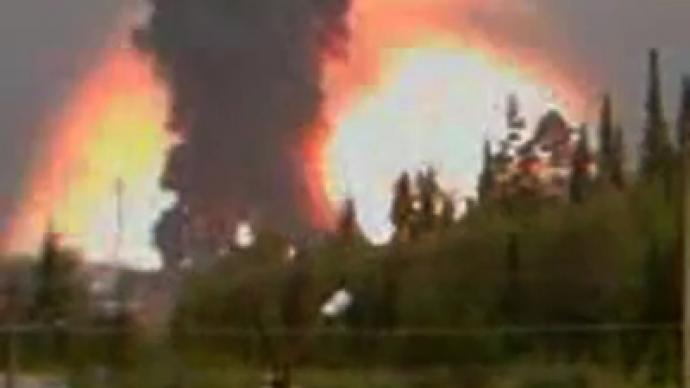 Massive explosions have rocked an area outside the Russian city of Orenburg on Monday as fire engulfed an armaments warehouse, forcing local residents to flee their homes.
­Projectile missiles were stored at the warehouse, and the fire set off a chain of explosions, with shells landing as far as 4 km away. The area was cordoned off and the roads were closed to traffic. Aircraft and military fire fighting equipment were deployed at the scene.
More than 100 people from nearby villages were forced to flee the area. At least two people have been injured.
Authorities say the fire has now been contained and they expect it to be completely extinguished shortly.
Russian military officials confirmed that there were no weapons of mass destruction – whether nuclear, chemical or biological – at the depot, Itar-Tass news agency reports.