Congo arms depot blasts kill over 200, injure 1,500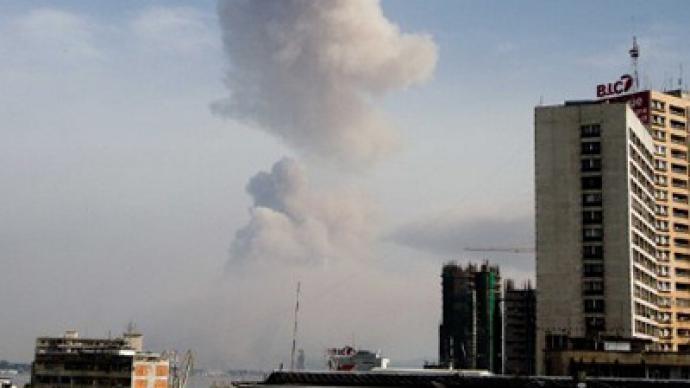 At least 206 people have been killed in a fire and a subsequent series of blasts at an arms depot in the east of the Republic of Congo's capital, Brazzaville. Up to 1,500 have been seriously injured.
The explosions, which were caused by the fire, took place in the Regiment Blinde base in the riverside Mpila neighborhood, state radio station reported, citing Defense Minister Charles Zacharie Bowao. There have been no official statements about the cause of the fire.  "According to sources at the central hospital we're talking of around 200 dead and many injured," said Betu Bangana, an official from the president's office. "Some people are still trapped in their houses… They're saying the entire neighborhood of Mpila has been destroyed," he added.At least three Chinese workers were among those killed, Xinhua news agency reports.  Dozens were injured, with some in a serious condition.There were about 140 Chinese workers of the Beijing Construction Engineering Group at the construction site when the blasts occurred, according to the report.Eyewitnesses at the scene reported that houses in the area had been flattened.The Russian Embassy in Brazzaville, which is one kilometer from the depot, was partly damaged by the explosion.  Windows were shattered and one of the walls was partially destroyed by the force of the blasts.
You can share this story on social media: