ReUpload: Kim Dotcom promises 'massive global network'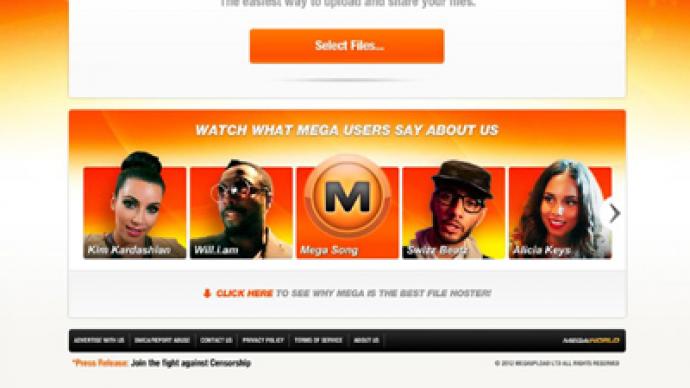 Kim Dotcom has promised to "turn this world upside down" with a new, revamped MegaUpload. The "massive global network" will allow users to encrypt all data transfers and will be available to hosts outside the US.
The embattled German-Finnish businessman announced some of the features of the new cloud-sharing website via Twitter.  One feature would allow users to encrypt their data transfers quickly and free of charge with the click of a button. "Developers get ready," Dotcom stated. "The Mega API [application programming interface] will provide incredible powers. Our API and your Mega tools will change the world."He called on developers of file managers, email and fax tools, voice-over-IP and video apps to contact him to get early access to the website's API. However, the country that is currently seeking to put him on trial for copyright infringement will not be allowed to take part in supplying infrastructure to the cloud-sharing website. "All non-US hosters will be able to connect servers & bandwidth," Dotcom noted. "They abused the wrong guy. I am going to turn this world upside down. Power to the people. Bye bye Echelon. Hello Freedom."The tweets come almost two months after Dotcom announced that the controversial file hosting website would be resurrected. "MEGA will return." Dotcom tweeted. "Bigger. Better. Faster. Free of Charge & shielded from attacks. Evolution!"The original MegaUpload was shut down by US authorities in January. Dotcom and with three other MegaUpload executives were arrested by New Zealand police after the US charged them with racketeering, money laundering and copyright infringement. Authorities then raided Dotcom's mansion as well as MegaUpload's offices to seize evidence like computer hard drives. While the FBI claimed that Dotcom inflicted over $500 million worth of damages to the entertainment industry and personally profited to the tune of $175 million from distributing copyrighted material, Dotcom's defense team maintains that MegaUpload did not violate copyright laws, and only offered file storage. The United States later obtained copies of evidence despite an agreement between Dotcom's defense and prosecutors that the evidence was to remain in New Zealand. Prosecutors have since been trying to get Dotcom extradited to the United States, but have encountered numerous legal hurdles in the New Zealand legal system.The hearing on Dotcom's extradition to the United States was ultimately postponed until March 2013 as the defense team failed to obtain US judicial reviews of the search warrants under which Dotcom's residence was raided, and has yet to get access to the evidence used by the prosecution. New Zealand High Court judge Helen Winkelmann also ruled that the raid on Dotcom's mansion and the seizure of hard drives was illegal, as the warrants issued were general and did not describe the stipulated offenses.  In August, Winkelmann upheld an earlier district court ruling that Dotcom and his defense team had a right to see the evidence mounted against him.
You can share this story on social media: