MegaFail: Prosecutors fall short on evidence against Kim Dotcom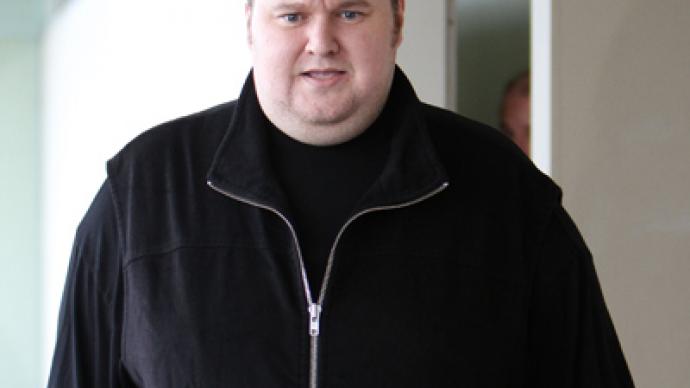 Prosecutors in New Zealand have been unable to provide timely evidence to extradite Kim Dotcom, the founder of cloud-sharing website MegaUpload.com, to the US. The reason: there was simply too much to sift through.
­Crown attorney Fergus Sinclair said the New Zealand prosecution is unable to produce evidence by the set deadline because it is "too big a job.""They wouldn't get a small way through it in that time," Sinclair was quoted by Auckland Now as saying. Prosecutors were tasked by New Zealand Judge David Harvey with rummaging through MegaUpload's servers for evidence so that there could be a full accounting of Dotcom's case before a decision is made on whether he is to be extradited to the US. Judge Harvey also told the FBI to collect evidence. Dotcom's case has been stirring controversy on both sides of the Pacific. His attorneys say the US illegally poached evidence from New Zealand, taking 18 copies of evidence despite an agreement with Kiwi prosecutors that it would remain in the country. That charge was deflected by prosecutors, who said that the clause only pertains to original data, and not copies of it, Radio New Zealand reported. Those prosecutors also said it would take another two and a half months to comb through the site's archive before sufficient evidence is produced. Kim Dotcom and five other associates were arrested by police in New Zealand in January. The arrests followed an indictment of Dotcom on criminal copyright infringement filed by the United States. Officials also raided the company's offices and took the site offline.Prosecutors called MegaUpload a "mega conspiracy" to defraud US movie and music studios, as well as video game developers. US attorneys also said they uncovered child pornography on MegaUpload's server.   However, the prosecution needs to prove that Dotcom and his associates personally facilitated and knowingly profited from piracy that took place on the website. Similarly, they also need to prove that the MegaUpload staff personally uploaded the child abuse images. In the meantime, Dotcom claimed that police seized files he legally owned during a raid on his mansion. A judge ruled that his property had been seized with an improper warrant, though the police revised it and tried to make it retroactive. Police also said they "lost" the video of the raid.