Raid on Megaupload's Kim Dotcom illegal, search warrants unlawful - NZ Judge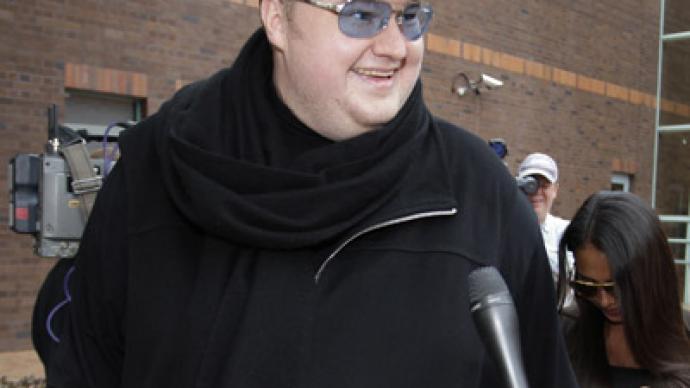 New Zealand's High Court has ruled that the police raid on Kim Dotcom's house was unlawful along with seizure of the hard drives that were later cloned and illegally taken from New Zealand to the US by the FBI.
The warrants issued to search Dotcom's mansion were general and did not clearly describe the offences they stipulated, ruled Justice Helen Winkelmann."They were general warrants, and as such, are invalid," she explained.The New Zealand police force is currently holding talks with the Crown Law on the next course of action and has refrained from commenting on the judgment.The ruling released on Thursday by Justice Helen Winkelmann insists the warrants were too vague concerning the scope of the search and the items authorized to be seized by police.In addition, the information copied from the internet tycoon's hard drives by the FBI was taken unlawfully as Kim Dotcom never gave his consent said Judge Winkelmann.An independent lawyer has now been assigned to check the seized material to decide what is relevant to investigation and what is not. The relevant articles will later be handed over to the American authorities, while those items seized unlawfully will be returned to Dotcom.Justice Winkelmann's decision followed a High court hearing in Auckland last month.Megaupload founder Kim Schimts' $30 million mansion was raided on January 20. New Zealand authorities confiscated the tycoon's collection of luxury cars and data from 135 computers. Dotcom's lawyer Paul Davison claims his client's rights were "subverted'' because the data from the hard drives was taken by the FBI without the defendant's knowledge."There has been no approval for removal," Mr Davison said, calling FBI's actions an "excess of authority''.Justice Helen Winkelmann has announced she wants an affidavit from Crown lawyers that would make it clear whether the Solicitor General gave police permission to extract data from Dotcom's computers. The original search warrant clearly declared the computers and hard drives would be shipped to the US, insists Crown lawyer Mike Ruffin.The German-born millionaire was accused of copyright infringement and wire fraud. He stands accused of illegally uploading millions of songs to his file-sharing website Megaupload. While prosecutors allege a "mega conspiracy", Dotcom denies the charges and says his website was legal and above board.
You can share this story on social media: