Chinese woman dies on a train traveling across Russia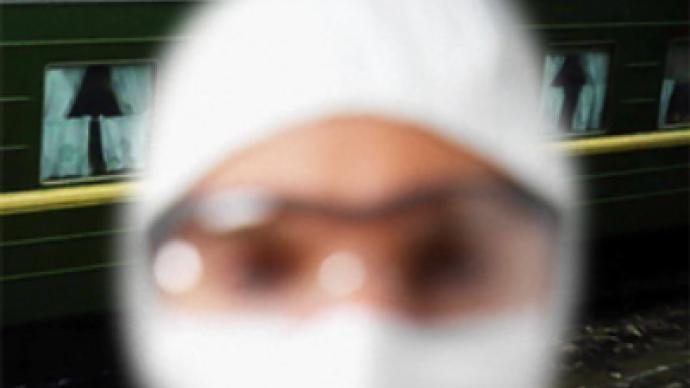 Following an autopsy, a dead Chinese woman taken off a Moscow-bound train traveling from Russia's Far East did not have SARS (severe acute respiratory syndrome) as was suspected earlier, Interfax news agency reports.
According to Kirovsky region's Health and Safety watchdog, the autopsy showed that the woman had succumbed to pneumonia.
Ria Novosti news agency, citing an unnamed source in the agency, reports that the 23-year-old Chinese citizen was sick with pneumonia since April 11, but made no attempts to treat her condition.
The incident occurred on Wednesday, April 15. 51 passengers, who were also from China, plus two train attendants traveling aboard the same carriage, were taken to hospital in Kirovsky region in Volga district and the carriage has been disinfected. Russia's Health Ministry reported the passengers were in no danger but were kept under observation.
The train was traveling to the Russian capital from the city of Blagoveshchensk and was delayed for several hours in Kirovsky region a thousand kilometers east of Moscow.
"We've taken all measures to prevent the spread of infection and taken samples from all people who have been hospitalized. We'll know the preliminary test results tomorrow. In several weeks, doctors will be able to draw final conclusions," added the officials.
It is also known that two hours before her death, the woman asked the train attendant for medical help as she wasn't feeling good.
The situation is being closely monitored by medical professionals, says Russia's Chief Medical officer of Health Gennady Onischenko:
"The situation is under total control. There are no any complications that the people of Russian Federation should worry about," said Onischenko.
You can share this story on social media: