Chinese officials involved in child rape scandal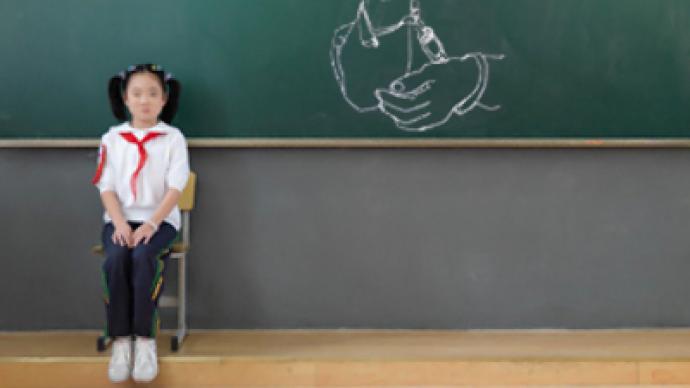 A legislator, a teacher, a taxi driver and four government officials - all these seven men are standing trial in China's Guizhou Province on charges of raping underage girls.
The shocking charge, and the fact that five of the accused are members of China's Communist Party, have rocked the country.
Xinhua news agency quotes Yuan Yunqin, a top Xishui County official, as saying: "They've gone too far. It's even worse than killing."
He added the case "will be addressed properly and all the government employees allegedly involved will be punished accordingly."
All of the accused men reportedly visited an apartment owned by a 37-year-old unemployed woman, a former prostitute, who made a "hospitality venue" of it. She also helped find clients, taking 30 per cent of the income.
Meanwhile, her 'friends' – a 14-year-old girl and a 15-year-old boy, supposedly drug addicts, abducted primary and secondary school pupils and brought them to the apartment.
There the girls were allegedly beaten and drugged to force them to have sex.
The paedophile group was uncovered after one of the victims, a 14-year-old girl, confessed to her grandmother what had happened to her.
Under China's criminal law, the jail term for rapists is from three to 10 years.
Child rapists may face a life sentence, or even death if they knew their victim is under 14 years old.
But this may not be the case, as according to Bavarian Sueddeutsche Zeitung's report, prosecutors have charged the men only with 'using underage prostitutes'.
As for the two teenagers who allegedly forced the school girls to enter the 'brothel', they have been put in a local juvenile detention center, according to Xishui County's Chief Prosecutor Ren Bingqiang.
The woman who ran the brothel was not charged at all, as the prosecution did not have enough evidence that she was sexually exploiting children.
You can share this story on social media: