30 dead, 60 injured in Bolivian prison riot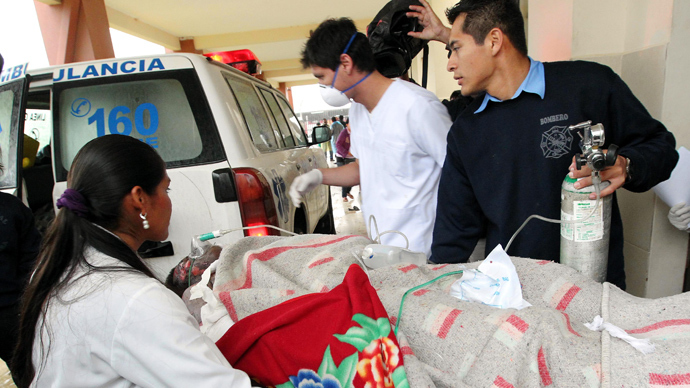 A riot in a prison in eastern Bolivia has left 30 dead and 60 injured, the country's ombudsman and rights groups reported.
The riot took place in Palmasola, the country's largest maximum-security prison.
The police did have not yet updated the death toll of 15 which they reported earlier.
Bolivia's national ombudsman's office and the Santa Cruz office of the Permanent Assembly of Human Rights gave the higher numbers.
The fighting reportedly started early on Friday in the prison in the city of Santa Cruz, BBC quoted the head of police Alberto Jorge Aracena as saying. 
"There was a fight for control in two cellblocks in the prison," said Aracena, adding that many bodies had been burnt badly after prisoners exploded a metal propane tank around dawn.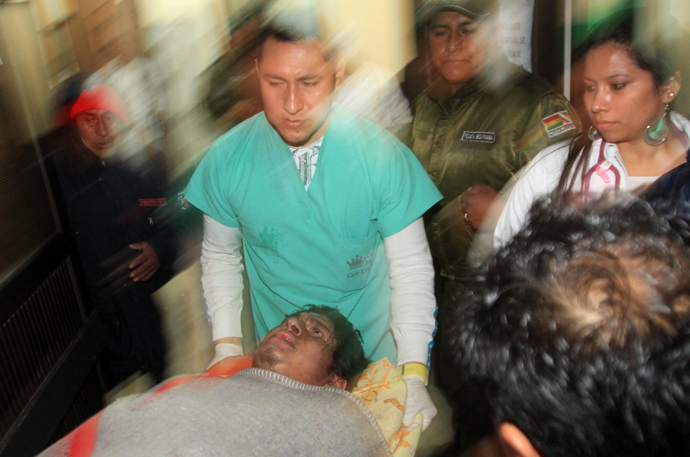 Authorities said that they have the situation under control. 
A government official said a gas explosion was responsible for many injuries. "I saw some 60 injured inmates. Some of them were badly burnt," Celso Parada said, adding that the death toll could grow.

Parada also said he saw the charred body of a small boy.
According to Bolivian law, children under six years are permitted to stay in their parents' cell while the sentence is being served.
The country's president Evo Morales has ordered an investigation into what happened.