At least 50 killed, 90 injured in Venezuela prison riot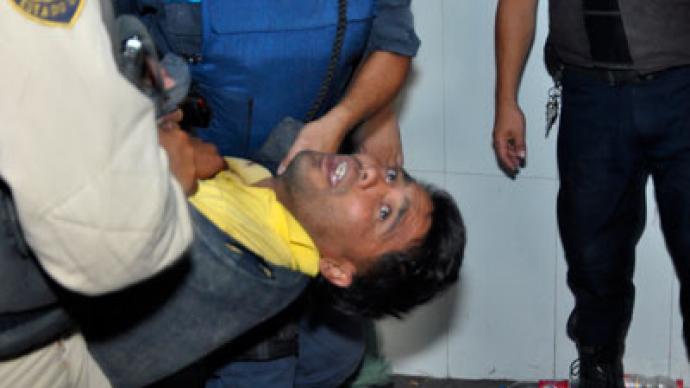 At least 50 people are reported to have been killed and 90 more injured as inmates at a Venezuelan prison clashed with National Guard troops on Friday.
Most of those injured at the Uribana prison in Lara state suffered gunshot wounds, hospital official Ruy Medina told AFP. He stressed that the death toll was "alarming," saying it was based solely on bodies brought to the hospital.Penitentiary Service Minister Iris Varela confirmed on state television that a riot had broken out in the prison in the city of Barquisimeto, when groups of inmates attacked National Guard troops who were attempting to carry out an inspection.
You can share this story on social media: