Deafening blasts at Russian TNT plant leave 200 buildings damaged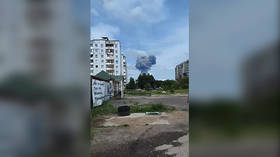 A series of blasts rocked an explosives factory in the central Russian city of Dzerzhinsk, damaging almost 200 buildings. At least 79 people have been injured, 16 hospitalized.
"A big explosion roared, my ears popped and then sirens went off. In a minute, there was another blast, windows shattered, and a column of smoke rose, and there was fire," a witness to the devastating Saturday morning accident told RT Russian.
A first explosion triggered two other blasts at the same facility and then fire. Five buildings were destroyed at the plant and 200 others were damaged throughout the city. People saw their windows shattered and ceiling coverings collapse.
"I was at home. [We heard] a massive explosion, blast, we were scared: the house and its roof were shaking," a witness from Dzerzhinsk, who was at his apartment during the incident, told REN TV. The residents initially thought it was a natural gas explosion in their own house.
The blast was so powerful it was heard in nearby towns and cities, namely in Nizhniy Novgorod, located some 30 kilometers away, Russian media reported citing witnesses.
More than 300 people and 50 technical units were involved in the response to the blast. It took firefighters several hours to extinguish the blaze that covered 800 square meters.
Also on rt.com
Dozens injured as massive blasts hit TNT plant in Russia's Dzerzhinsk city (VIDEOS)
Authorities said that 38 employees of the plant and four local residents were injured in the accident. They were treated for burns and glass cuts. The plant's administration confirmed that all five people working at the facility where the initial blast happened had been evacuated.
A criminal inquiry has been launched into the explosions, a breach of industrial safety rules is suspected as the most probable cause of the incident.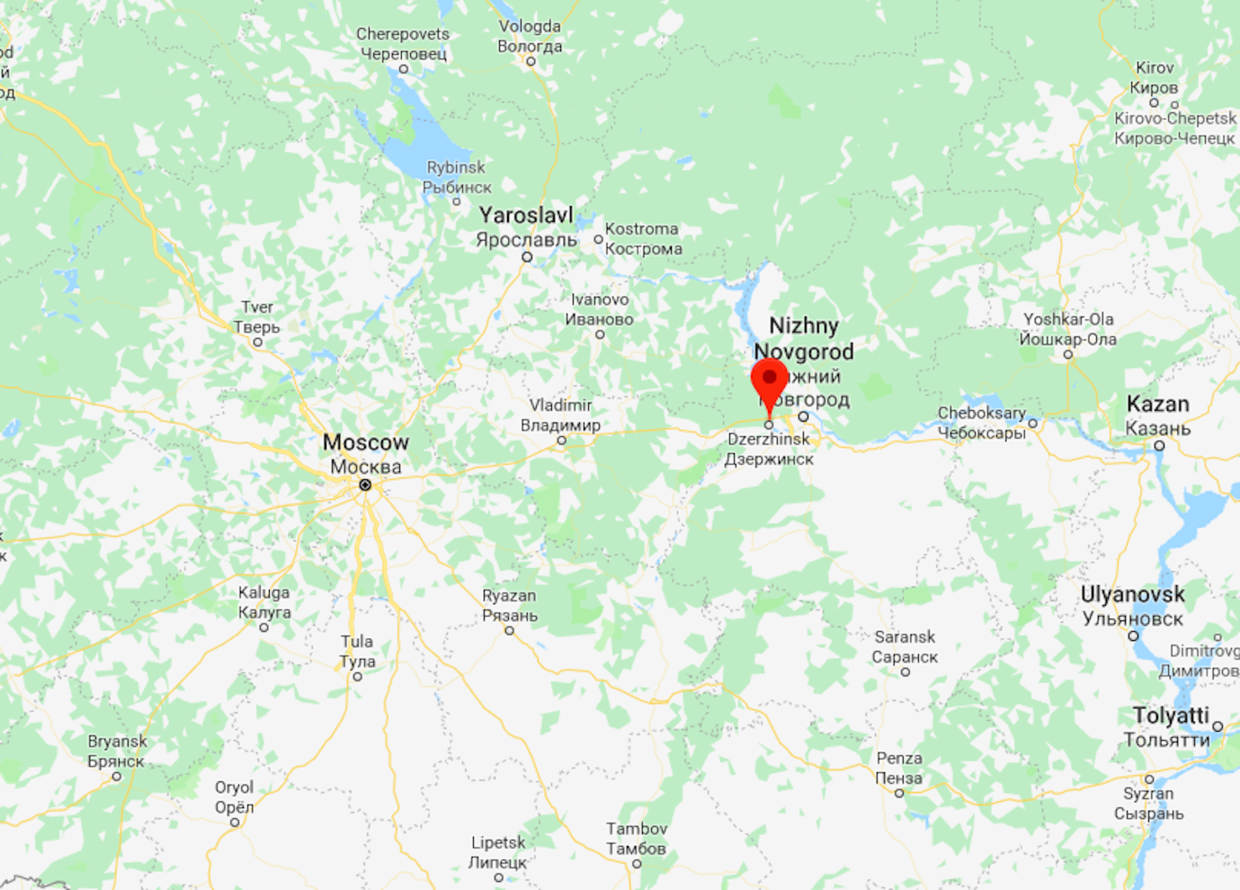 The facilities damaged in the blast are part of Russia's scientific and research institute 'Kristall'. It specializes in scientific and technological support for work related to the production of explosive materials and devises its safety measures.
This is the third blast suffered by the explosives-maker over the past year. Last August, five workers were killed in an explosion at the site, and in April an explosion destroyed a one-story building but caused no injuries.
Subscribe to RT newsletter to get stories the mainstream media won't tell you.
You can share this story on social media: