'I grabbed passengers by the collar and kicked them out': Stewardess recalls evacuation horror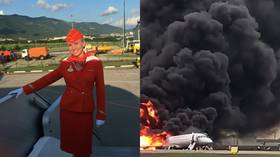 Passengers rushed to exit the ill-fated Superjet 100 while it was still speeding, and some reported that cabin windows were melting, a stewardess recalled after the fiery crash-landing claimed over 40 lives in Moscow.
Lightning struck the plane 10 minutes after take-off, Tatyana Kasatkina revealed in an interview to local media just hours after she survived the emergency landing. "There was strong hail, a noise was heard outside, then a bang occurred," she said, adding that a flash and black smoke could be seen.
The pilot announced that the plane was returning to the airport right away, she said, but indicated that communication was severely impaired. The plane's light signaling was also out of order.
Also on rt.com
Superjet-100 plane BOUNCED, hit ground, BURST its engines during landing – leaked CCTV footage
Kasatkina said passengers were gripped by panic as they began to jump off their seats while the plane was still traveling at high speed.
I saw a woman talking on the phone saying, "We're on fire, we're going down" as she was standing in the aisle.
Panic intensified as the plane stopped, but there was no fire inside the cabin, the stewardess said. Some passengers noticed the cabin windows were melting, she recalled.
As the evacuation started, she had to kick people off the plane in order to keep them moving.
When the plane stopped, the evacuation began right away. I did not see [the passengers] anymore, I was just kicking them out the door, so that they didn't get jammed … Just was grabbing each one by the collar.
A total of 41 people died in the tragedy including steward Maxim Moiseev, officials have confirmed. Moiseev died as he was trying to open the rear door of the aircraft to speed up the evacuation as fire engulfed the back of the plane, a source told TASS news agency.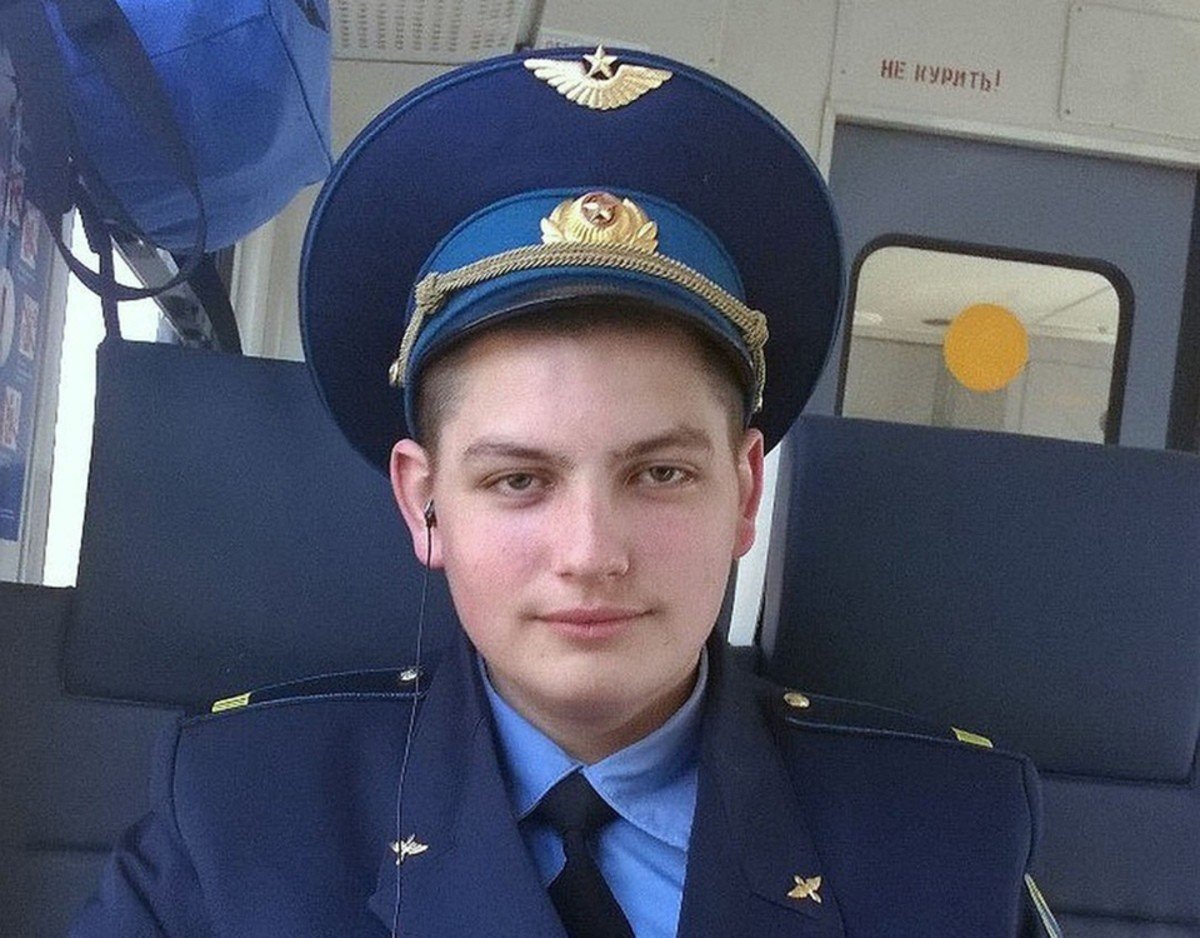 The Aeroflot flight SU 1492, which was traveling from Moscow to the northern Russian city of Murmansk, suffered a crash-landing on Sunday evening shortly after take-off.
Also on rt.com
People jump from BURNING PLANE in terrifying VIDEO of Superjet-100 crash-landing
Leaked CCTV footage suggests the aircraft bounced off the runway and then hit it at full force as its engines burst into flames.
Like this story? Share it with a friend!
You can share this story on social media: