Stronger than ever? Chinese fleet marks its 70th anniversary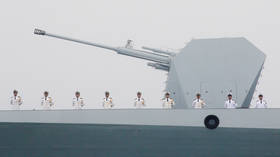 China's naval forces are marking their 70th anniversary. And they definitely have something to celebrate, as the nation's naval capabilities have grown exponentially over the past decade – and are set to expand even more.
A large maritime parade off the large port city of Qingdao, as well as various ashore festivities, were attended by foreign naval officers and military officials from over 60 countries. China's naval forces have been represented at the massive event with 32 vessels and some 40 maritime aircraft. Some 20 ships of several other nations have participated in the parade as well, including military vessels from Russia, India, Vietnam and Thailand.
China's navy, officially known as the People's Liberation Army Navy (PLAN) was created 70 years ago, on April 23 1949. Over the first two decades of its existence, it used to be a solely coastal defense force, but in the 1970s the navy grew dramatically, becoming a mighty regional force.
Heavy investment pays off
During the 21st century, China's naval doctrine shifted towards the green-water navy, capable of operating away from home shores and projecting the country's strength overseas, instead of just protecting territorial waters. The country invested heavily in the development of domestic shipbuilding capabilities and expanding its naval force even further. A large number of surface and subsurface ships were commissioned, and the navy's operational capabilities have been growing at truly amazing pace.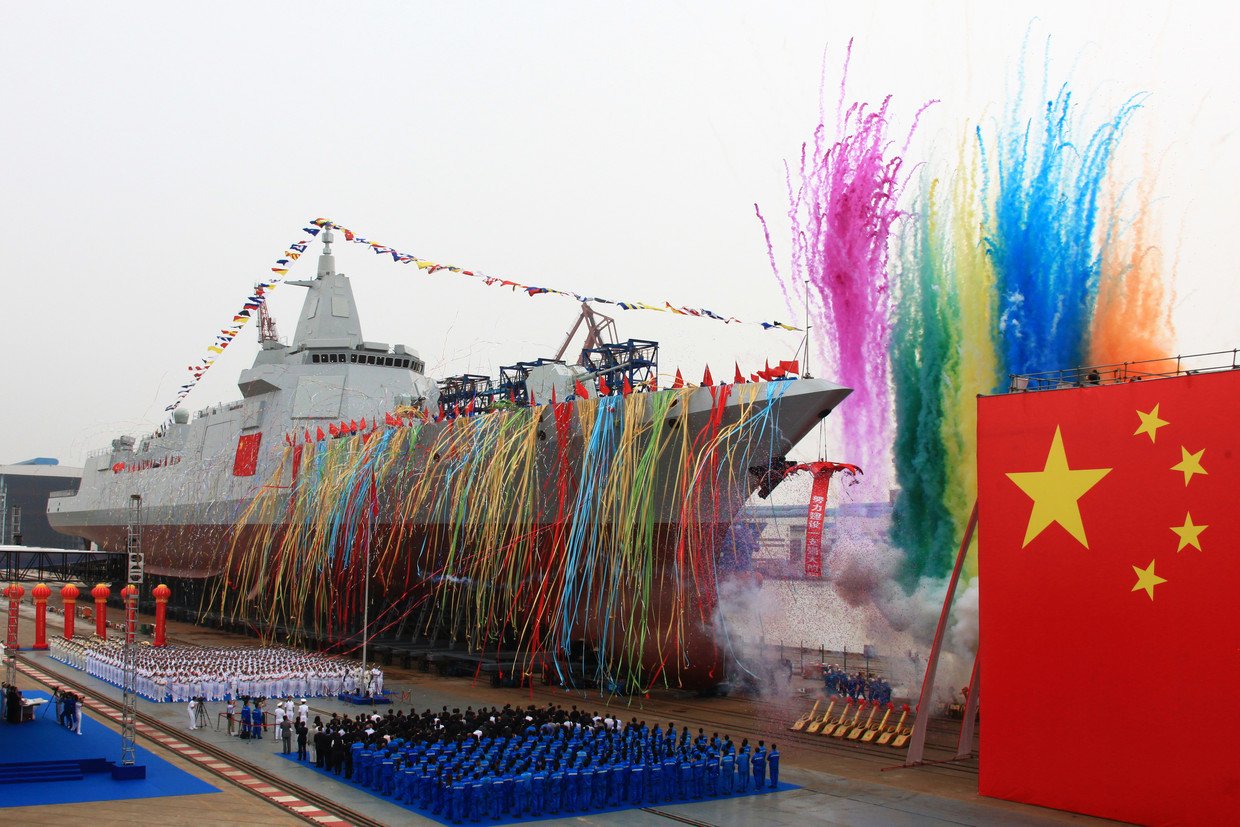 Only a decade ago, China did not have any aircraft carriers. It procured the first one –Liaoning – in 2012, purchasing an unfinished Soviet aircraft-carrying cruiser Varyag from Ukraine – and immediately started to build a domestically-developed one. The first homegrown carrier, 77,000-ton Type 001A vessel was built in 2017 and is expected to enter service this year. The beautiful carrier missed the navy's 70th anniversary celebrations, however, since it's currently undergoing sea trials. While the vessel has not entered service yet, an upgraded variant – a Type 002 – is already under construction.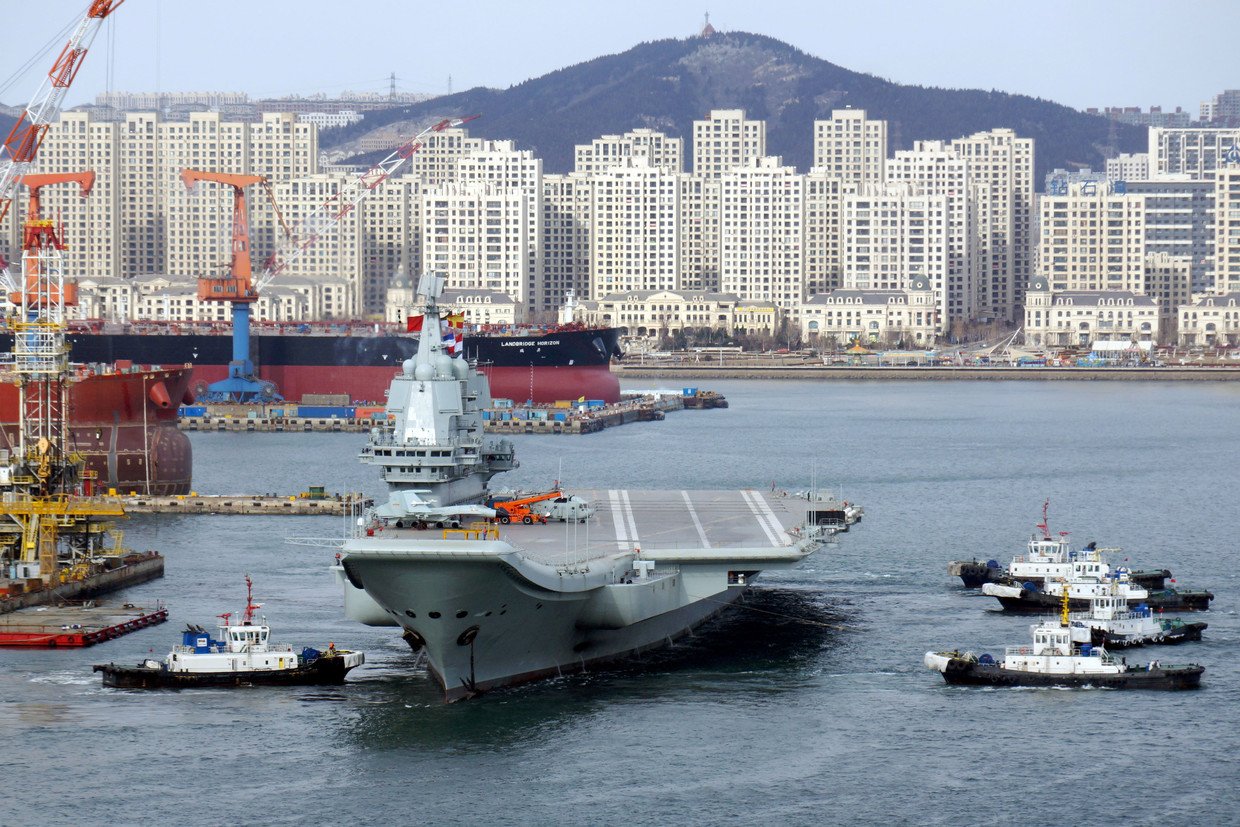 Dominating the region – and beyond?
While actively building up its naval muscle – and not being shy to flex it – China insists the modernization of the fleet is solely defensive and needed only to ensure peace.
"Everyone should respect each other, treat each other as equals, enhance mutual trust, strengthen maritime dialogue and exchanges, and deepen pragmatic cooperation between navies," China's leader Xi Jinping said on Tuesday, while meeting foreign naval officers.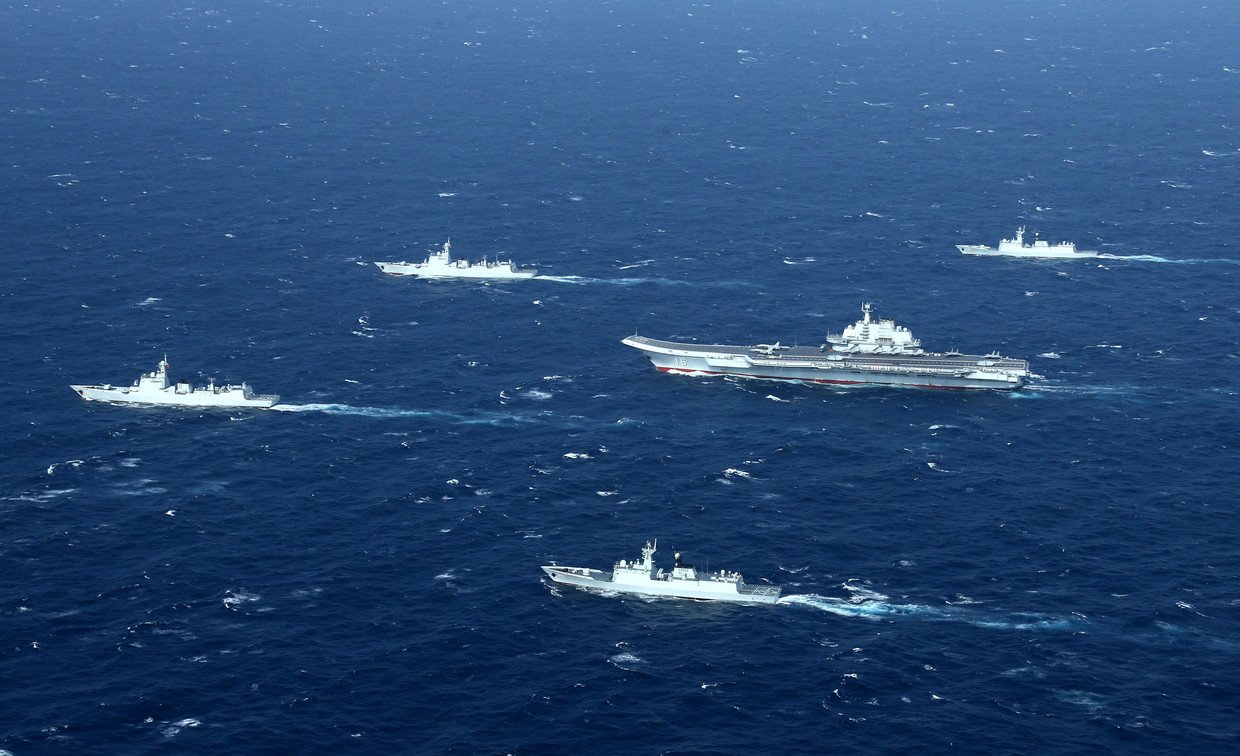 In China's mind peace definitely comes through strength, as its navy already dominates the regional waters. It still drags behind the sprawling naval forces of the United States, and has less nuclear submarines than Russia, yet it is unmatched in the region, political scientist and military expert Aleksandr Khramchikhin believes.
"It's already pointless to compare [China's Navy] to its neighbors. The Japanese surface fleet might try to compete with the Chinese one, yet it's already quite pointless. There's no comparison with the others altogether," Khramchikhin told RT.
The operational capability of China's fleet, however, gradually falls with distance from home shores – like any other nation's fleet, actually, Khramchikhin explained.
"In the waters close to China, it already has a complete superiority over US fleet. With the distance, the balance changes – and it's largely determined by geographical position," he added.
Also on rt.com
VIDEO shows China's 1st home-built aircraft carrier in action during sea trials
Like this story? Share it with a friend!
You can share this story on social media: