French police crack down on Yellow Vest protesters in bloody clashes (PHOTOS, VIDEOS)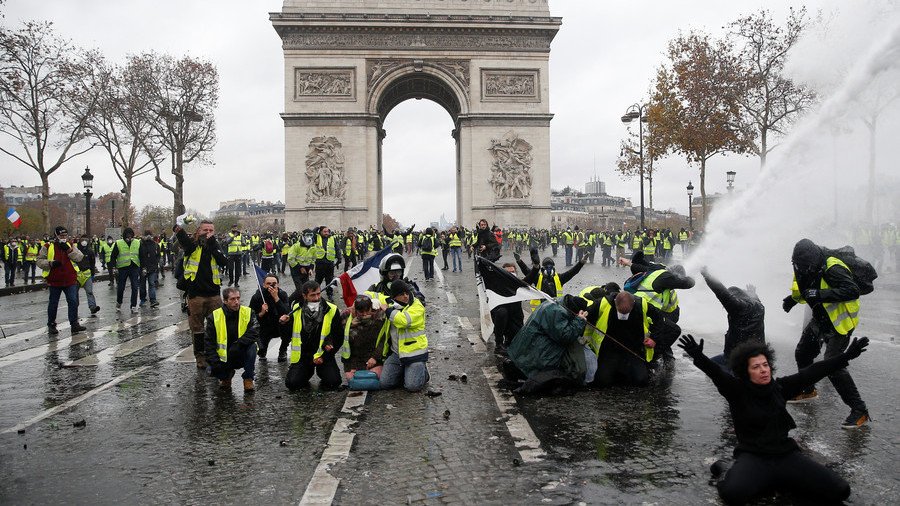 The third consecutive weekend of anti-government demonstrations in France were marred by intensive clashes with police, who used water cannons and tear gas to disperse the protesting crowds.
Officials say that at least 90 people, among them 16 police officers, were injured in violent protests in the French capital, and over 260 have been arrested.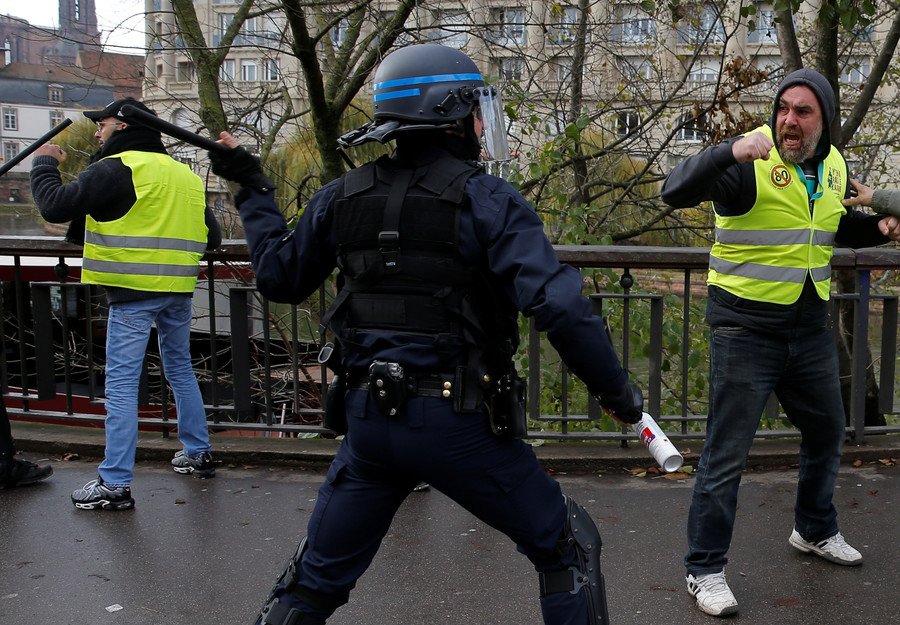 Thousands of police were deployed in Paris to try to contain the protests.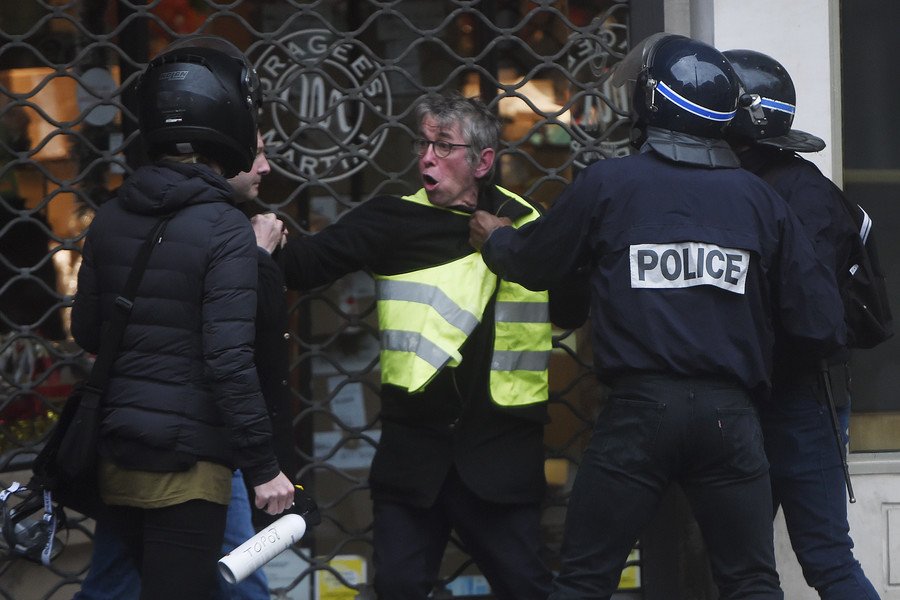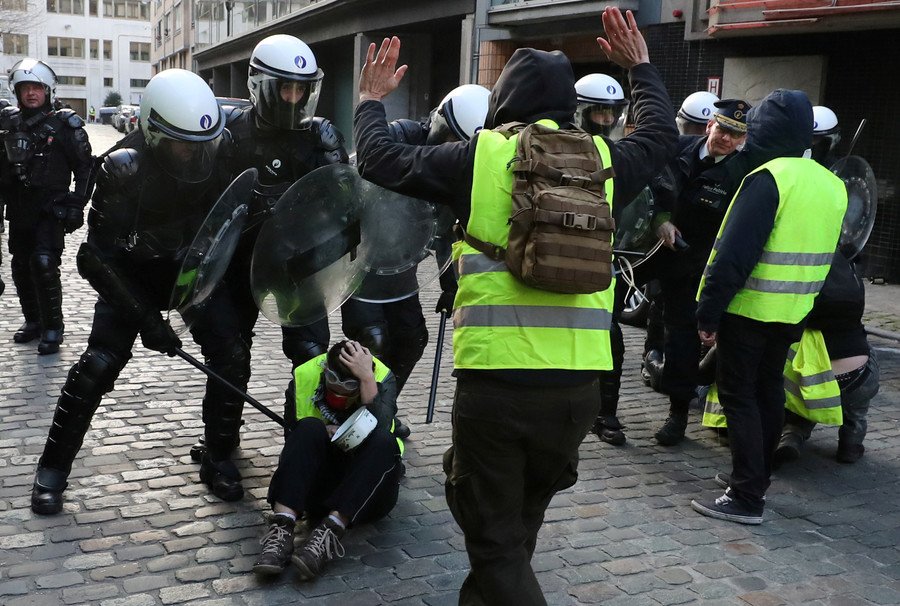 Images from the scene are a testament to the level of tension on the streets of the French capital.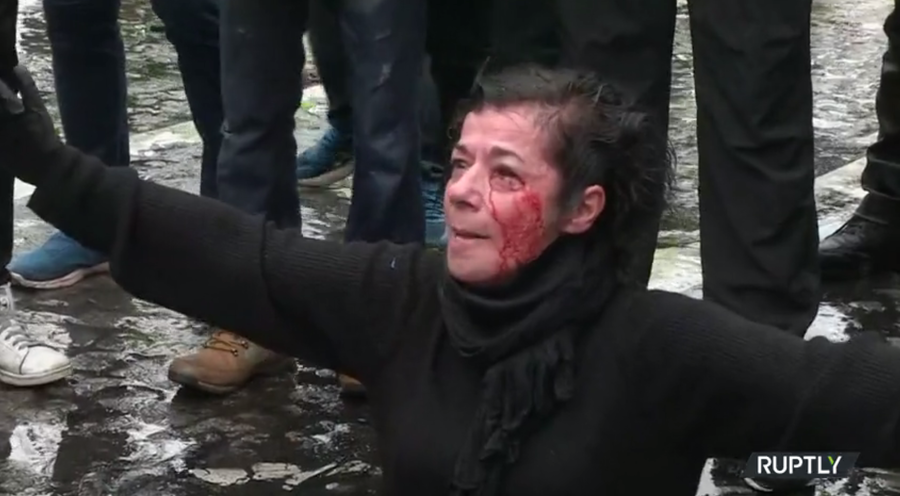 One video showed a kneeling female protester, her face half-covered with blood after apparently being hit by a blast of water from the police.
Footage of another incident showed the police and protesters confronting each other.
The police deploy water cannon for no apparent reason, dropping the protesters on the ground one by one.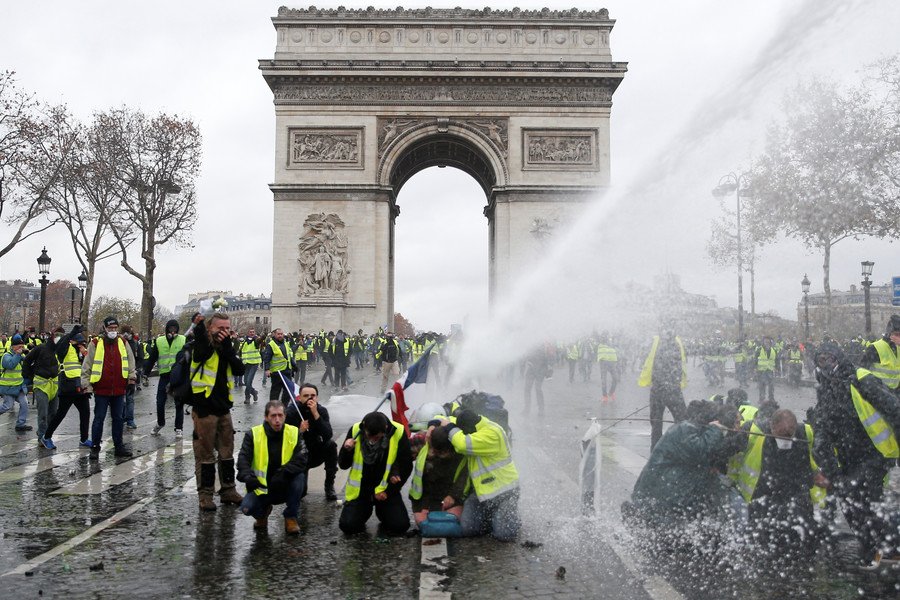 Fellow demonstrators respond by hurling a shower of stones at the officers.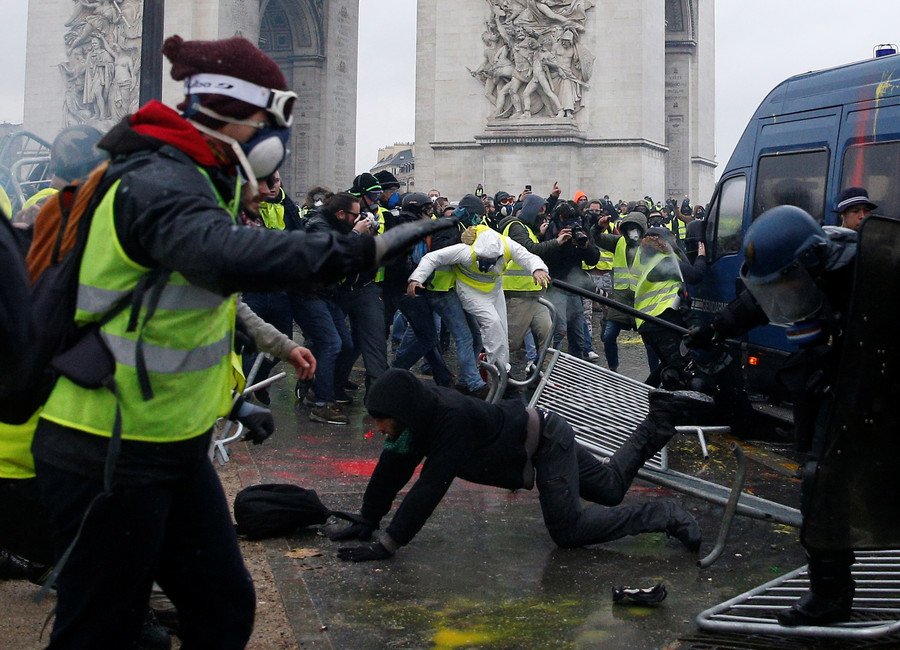 The public discontent with President Emmanuel Macron's harsh economic reforms erupted last month into the so-called Yellow Vest movement, named after the reflective vests of motorists, who launched the protest over a fuel price hike.
Also on rt.com
'Most cops support Yellow Vest protesters over Macron' – France police union chief to RT
An estimated 5,500 people went to the streets on Saturday in Paris, and as many as 75,000 throughout France.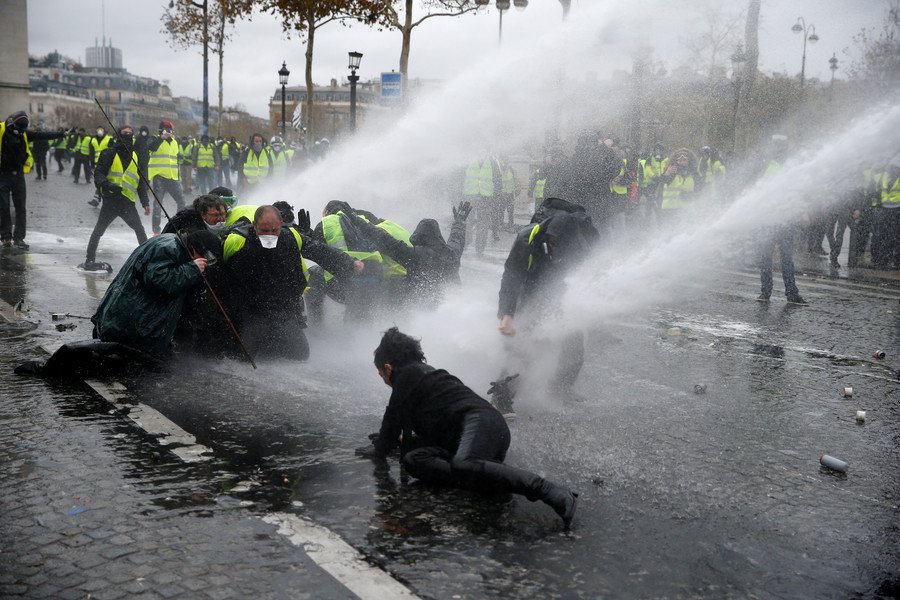 Macron, who is visiting the G20 summit in Argentina, said he understood the anger of the French people, who find it difficult to make ends meet amid his reforms, but pledged he would not be bounced into changing policy by "thugs."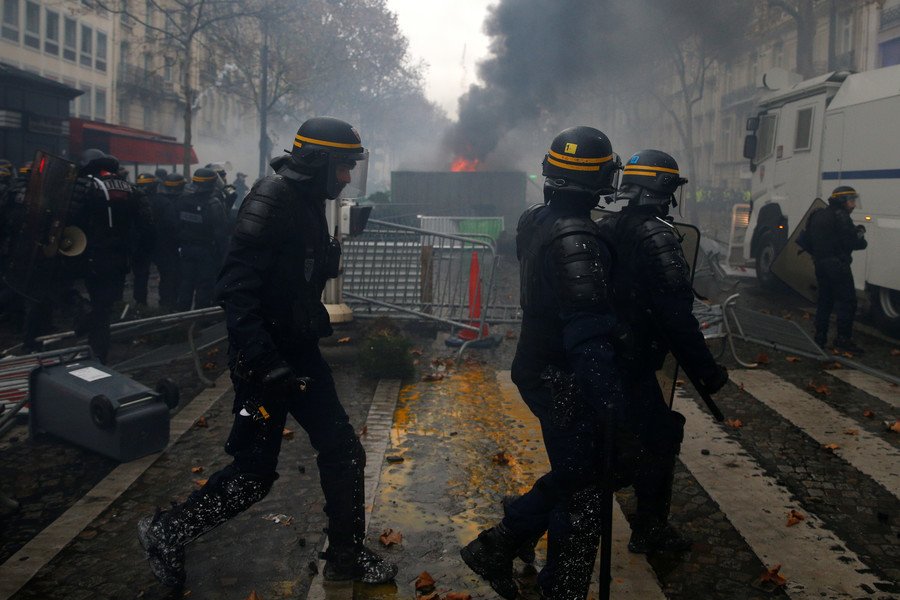 Think your friends would be interested? Share this story!
You can share this story on social media: