Religious persecution? There's an app for that! 'Heresy app' draws ire in Indonesia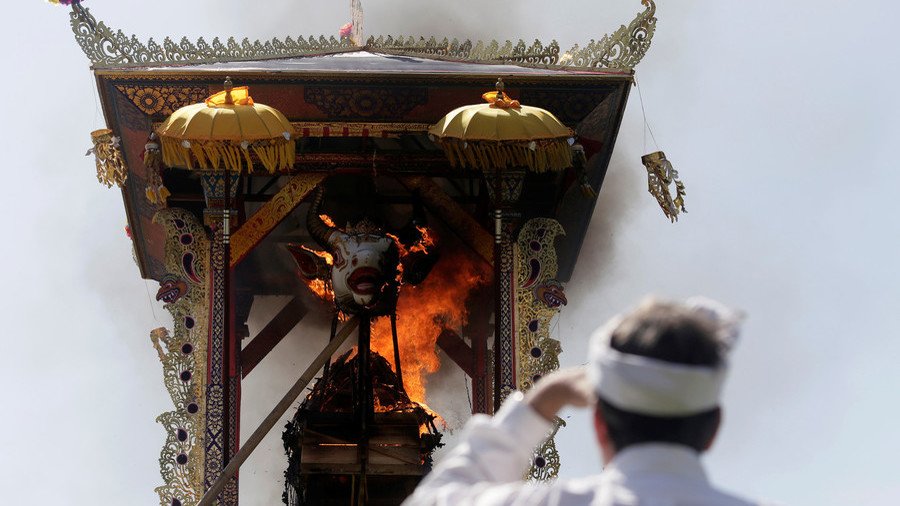 A new state-backed app for reporting religious heresy in Indonesia has worried human rights groups, who believe it will worsen persecution of religious minorities in the island nation with the world's largest Muslim population.
"Smart Pakem," free for download from the Google Play store, allows users to report groups practicing religions not officially recognized by the state, as well as unorthodox interpretations of Indonesia's six official religions, which include Islam, Christianity, Hinduism, and Buddhism. The app also lists "religious edicts and blacklisted organizations," according to an AFP report.
Developed by the Jakarta Prosecutor's Office, the app streamlines what had been a cumbersome reporting process, requiring submitting a written accusation and waiting for the authorities to investigate. "The objective…is to provide easier access to information about the spread of beliefs in Indonesia, to educate the public and to prevent them from following doctrines of an individual or a group that are not in line with the regulations," said Nirwan Nawawi, a spokesman for the prosecutor's office.
Also on rt.com
'God's wrath': Malaysia's ex-Deputy PM says Indonesia quake was to punish gay people
Being declared heretical is no empty threat in Indonesia, where a wide-ranging blasphemy law saw one Chinese Buddhist jailed this summer for requesting the mosque in her neighborhood lower the volume of its daily prayer call.
Hundreds of thousands of people across the country's 17,000 islands practice non-recognized traditional and animist faiths. Such minorities already experience discrimination and reduced access to government services due to their outsider status.
Bonar Tigor Naiposos of human rights group Setara Institute is concerned the app gives users the power to further harm the already marginalized. "This is dangerous because if mainstream society doesn't like [a group] they'll report them through the application – this will create problems," he said.
The religious blacklist is also a very real danger for groups unfortunate enough to end up on it. Members of a community of Ahmadiyya Muslims living on the island of Lombok were forced to flee their homes earlier this year when an angry mob rampaged through their village, destroying property. The sect was declared heretical by the Indonesian Ulema Council, the country's Muslim religious authority.
Even members of Indonesia's Muslim majority are concerned about the possible effects of putting such reporting power in the hands of citizens. Amiruddin Al-Rahab of the National Commission on Human Rights expressed concern that the app could "have a dangerous consequence by causing social disintegration. When neighbors are reporting each other, that would be problematic."
Think your friends would be interested? Share this story!
You can share this story on social media: