China's hot felon gets social media pulses racing (PHOTO)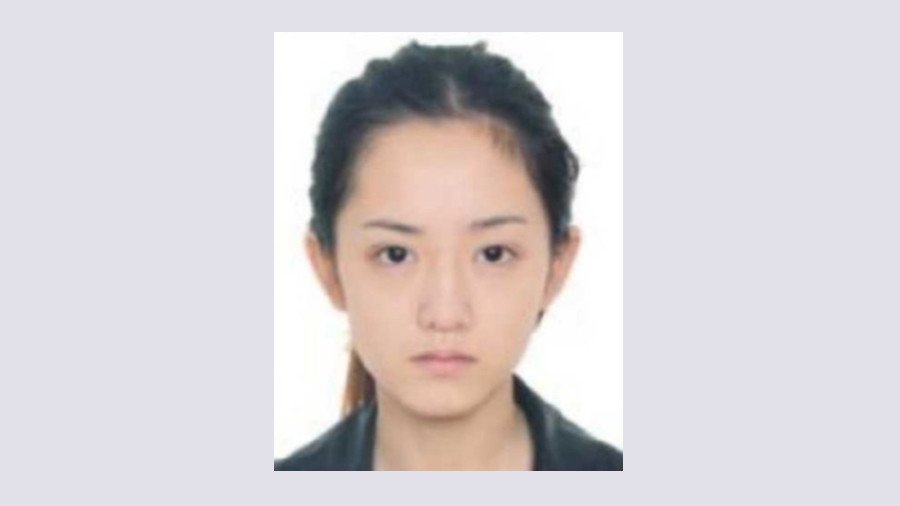 A chief suspect in an Asian liquor scam is reportedly getting pulses racing on Chinese social media, with the woman's wanted poster seemingly making her the latest in a line of so called hot felons.
Police in the Chinese city of Mianyang are hunting Qingchen Jingjing after she allegedly was part of a group defrauding customers in local bars and teahouses, reported China's DW News.
READ MORE: Is this sultry sister of 'Hot Felon' Meeks? Woman's mugshot sparks theory (POLL)
【高颜值女嫌犯走红警察手机被打爆 有2名嫌疑人自首】日前,四川绵阳市公安局发布的一则关于检举"酒托"诈骗犯罪团伙的通告在网络热传,通缉令中一名叫"卿晨璟靓"的女嫌疑人因"高颜值"引发热议,有网友感慨"卿本佳人,奈何做贼"。对于热议,涪城公安提醒"无论颜值如何,都不能成为逃避法律惩罚的借口"。 pic.twitter.com/wzRh4pTlmO

— China Police (@cnpoliceofficer) November 25, 2018
While Jingjing is facing accusations of theft, the supposedly on-the-run woman also stands accused of stealing the hearts of many on social media sites like Weibo.
It seems the young woman's good looks have struck a chord online, and even the police attempting to track her down have commented on her attractiveness.
READ MORE: Model prisoner: 'Hot felon' eyes acting career now that he's released
"Being beautiful is not your problem, but using your looks to commit illegal crimes is not right," the Mianyang police Weibo account posted, reported the South China Morning Post.
The police aren't the only ones, either. A number of internet denizens have also hailed her "beauty." One person went as far as to declare her not guilty just because of her looks.
"She could earn much more being a livestreamer [vlogger] than a bar scammer. Being a scammer is very hard work," another person said, offering career advice. Jingjing's visage outweighing her alleged crimes draws parallels with the original so called 'hot felon' Jeremy Meeks.
Convicted felon Meeks melted hearts when his mugshot went viral in 2014 because of his smoldering good looks. Following his release from a US prison, Meeks has gone on to a modeling career and is now dating the daughter of billionaire retail tycoon Sir Philip Green.
If you like this story, share it with a friend!
You can share this story on social media: