Police officer stabbed by a knife-wielding man reportedly shouting 'Allahu Akbar' in Brussels
A man wielding a knife has stabbed an officer outside a police station in central Brussels, officials confirmed. The attacker reportedly shouted "Allahu Akbar" during the attack.
The incident took place in the Ixelles area, which is considered a wealthy part of the Belgian capital, on Tuesday morning.
The police officer suffered minor neck injuries in the attack, officials said, as cited by RTBF. One of the victim's colleagues responded by firing at the assailant, injuring him in the chest.
Sources told Brussels-based Derniere Heure newspaper that the man shouted "Allahu Akbar" during the attack.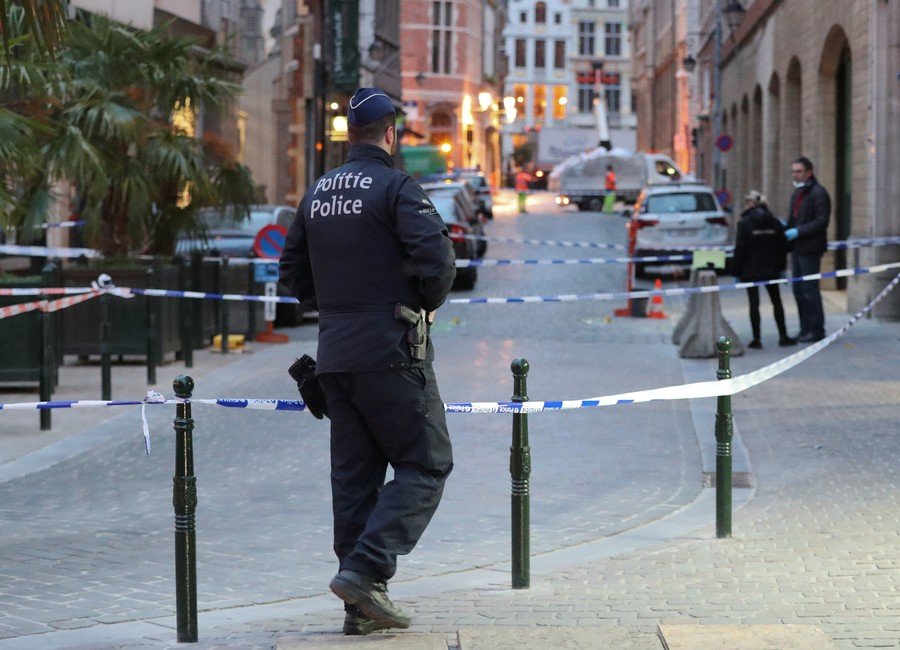 READ MORE: 2 injured as car rams into pedestrians in southern France, driver reportedly shouted 'Allahu Akbar'
However, a police spokesperson said that it was "too early to say anything about" the incident, adding that the attacker's motives have yet to be investigated.
Reacting to the incident, Interior Minister Jan Jambon noted that police were "once again the victim of a cowardly attack."
The man was known "neither by police, nor by the Coordination Unit for Threat Analysis Center" for his alleged links to terrorism, Jambon added. He was described by media as a Belgian national in his 30s.
Belgium and other European nations have been gripped by a wave of knife attacks in recent years. In September this year, another man stabbed an officer in Brussels. Roughly a year ago, a knife-wielding attacker threatened to kill passengers and caused panic on a train in the Belgian capital.
Think your friends would be interested? Share this story!
You can share this story on social media: