Knife-wielding attacker injures police officer in Brussels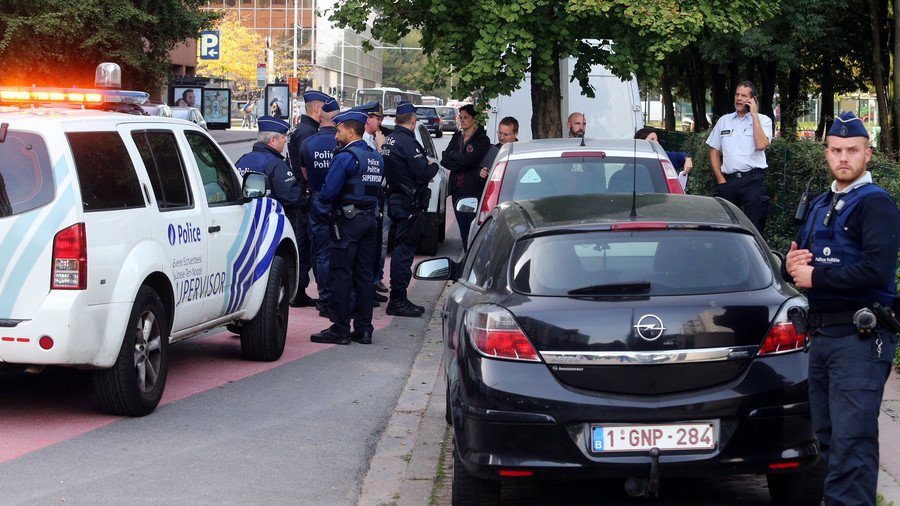 A knife-wielding man has attacked and wounded an officer in Brussels, police said, adding that they had shot and injured the assailant.
The attack took place in Maximilian Park in the northern neighborhood of the capital on Monday morning, police spokeswoman Ilse Van De Keere said.
The police officer who was attacked received minor injuries, she added. The suspect was shot by another police officer, and is "in a serious condition."
There has been "no indication" that the incident was a terrorist attack, Belgian prosecutors said in a statement, as cited by media. At this stage of the investigation, the identity of the attacker is unknown, they added.
According to the prosecutors, local police who regularly organize patrols in the neighborhood stopped a man who was sleeping on the pavement near the World Trade Center and told him to leave. The WTC is located near the Immigration Office and Maximilian Park.
The man grabbed a knife, threatening police officers, who repeatedly asked him to drop the weapon, the prosecutors' statement said. Instead of complying, the individual attacked one of the officers, slightly injuring his face. Another officer then opened fire and fired three times, injuring the attacker in the chest and leg.
READ MORE: Liege attacker used officer's own weapon to kill 2 cops, bystander (VIDEOS)
Maximilian Park has long been a location for hundreds of asylum seekers to gather. There is a refugee camp in the area, which attracts migrants and volunteers who distribute food and clothes.
Like this story? Share it with a friend!
You can share this story on social media: