Big giants in the room? APEC failure as leaders cancel joint statement amid US-China spat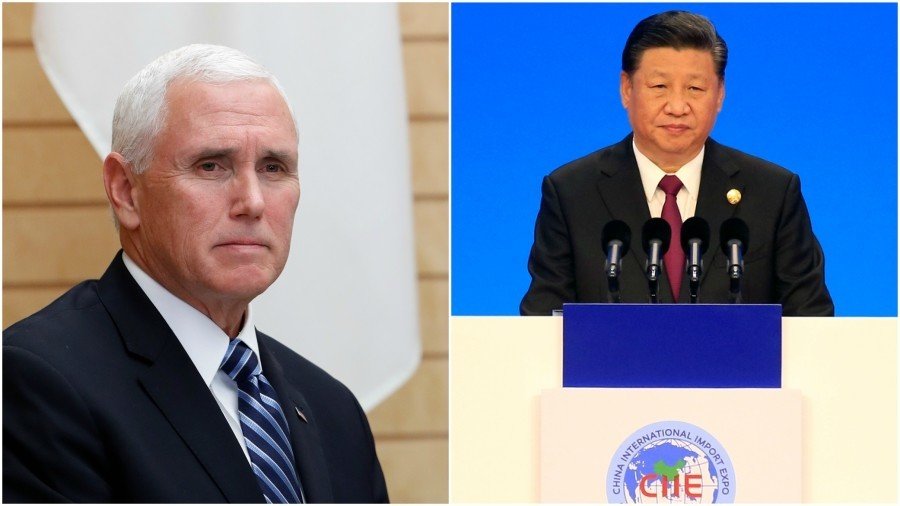 For the first time, leaders of 21 Asia-Pacific economies have failed to issue a joint communique, as tensions between the US and China over trade and investment poisoned their annual summit.
Pointing to the "two big giants in the room," the Asia-Pacific Economic Co-operation's (APEC) chair, Papua New Guinea (PNG) Prime Minister Peter O'Neill, informed Sunday's closing news conference that the expected Leaders' Declaration would not be issued.
When pushed to explain the discord, O'Neill cited Beijing and Washington's differences over the "World Trade Organization and reform of the World Trade Organization." However, he was quick to point out that this was outside of APEC's remit.
In lieu of the joint declaration, O'Neill said he would release a chairman's statement later on Sunday.
News of the dispute comes as both economic giants engage in a retaliatory trade war, sparked by the US administration's protectionist "America First" policies advocated by US President Donald Trump.
Speaking in the PNG capital of Port Moresby on Saturday, US Vice-President Mike Pence said the US would not change its course with China, warning that the US could "more than double" the tariffs already placed on $250 billion of Chinese goods.
Prior to Pence's comments, China's Xi Jinping lashed out at US protectionism, labeling the US approach as "short-sighted" and was "doomed to failure."
Like this story? Share it with a friend!
You can share this story on social media: