Erroneous climate change study reported far and wide, corrections few and far between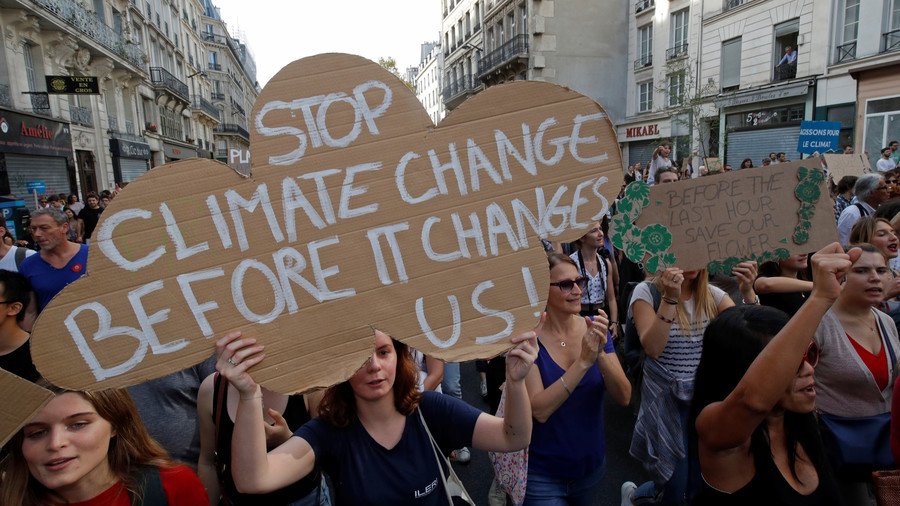 As the world grapples with extreme weather and wildfires, the issue of climate change is at the forefront of policy decisions, scientific research and media coverage – but bias towards alarmism is proving somewhat irresistible.
A new study recently published in the journal Nature suggested that "ocean warming is at the high end of previous estimates," based on atmospheric data taken between 1991 and 2016. Ocean temperatures are 60-percent higher per year than the estimates offered by the United Nations' Intergovernmental Panel on Climate Change in 2014, the authors claim.
The research was co-authored by an expert – a Princeton geoscientist no less – so the disturbing newsspread like... well, wildfire across the newsmedia, with each headline more breathless than the last. The only problem was, the numbers used to generate the conclusions in the research were off; way off.
One climate change researcher and statistician wasn't so convinced by the study: Nicholas Lewis took a closer look at the numbers and spotted a few glaring errors in the researchers' calculations.
"Unfortunately their work involves many assumptions where there is scope for subjective choices by the authors, so it is difficult to validate those assumptions," Lewis told Reason.com.
In fact, the warming of the world's oceans was overstated by approximately 30 percent, a substantial margin of error by most standards.
Lewis also questioned the "failure of the original peer review and editorial process to pick up the fairly obvious statistical problems in the original paper."
In response, the study's co-author and Scripps Institution of Oceanography climate scientist Ralph Keeling has acknowledged that there may be issues with the numbers, but insists that once they are rectified, it won't affect the overall conclusion.
The issues "do not invalidate the study's methodology or the new insights into ocean biogeochemistry on which it is based," Keeling said in an addendum to the original news release.
READ MORE: 'It'll change back?' Trump mocked for his 'natural instinct for science' on climate change
While there may be less intense cause for immediate alarm about ocean warming, the entire episode does create concern over the validity of, and scrutiny placed on, research that bows to the scientific consensus rather than that which challenges it.
However, at the time of writing, only a handful of outlets have published news of the correction in comparison with the multitude who shared the original, erroneous findings. Correction coverage just doesn't generate the clicks quite like alarmism after all.
Think your friends would be interested? Share this story!
You can share this story on social media: