Climate change poses 'existential threat' like Nazi Germany in WWII – Ocasio-Cortez (VIDEO)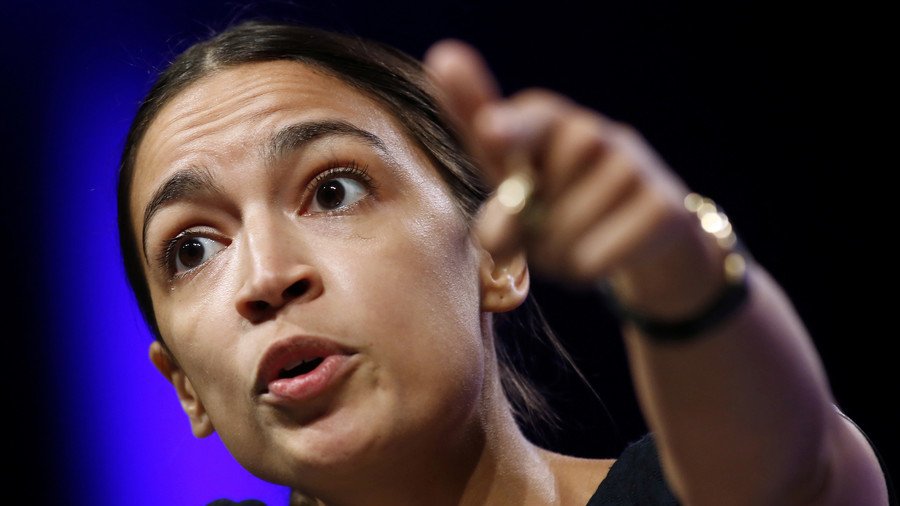 House of Representatives candidate Alexandria Ocasio-Cortez has likened climate change to Nazi Germany, saying the two pose a similar kind of "existential threat."
"So we talk about existential threats, the last time we had a really major existential threat to this country was around World War II," the Democratic Socialist told a crowd at a campaign event on Friday. "And so we've been here before and we have a blueprint of doing this before."
"What we did was that we chose to mobilize our entire economy and industrialized our entire economy and we put hundreds of thousands if not millions of people to work in defending our shores and defending this country," the 29-year-old stated. "We have to do the same thing in order to get us to 100 percent renewable energy, and that's just the truth of it."
Ocasio-Cortez, known for her progressive views, has made headlines since pulling off a surprise win over Rep. Joe Crowley (D-NY) in the state's 14th Congressional District primary in May.
The 29-year-old has campaigned with Bernie Sanders this year, on a drive to advance far-left candidates, but refused on Thursday to endorse his possible candidacy in the 2020 presidential race. Sanders also declined to endorse Ocasio-Cortez in the battle against Crowley - even though she'd worked on his 2016 campaign.
Sanders isn't the only Democrat to refuse to endorse the progressive candidate, as her defeat of Crowley sent shockwaves throughout the Democratic party. Her name was left off a list of 81 candidates endorsed by former President Barack Obama in August, though an expanded version of that list –published earlier this month– includes her name.
Meanwhile, former Sen. Joe Lieberman recently took aim at Ocasio-Cortez's policies in an op-ed for The Wall Street Journal.
Ocasio-Cortez is campaigning on a platform of Medicare for all, housing as a human right, stricter gun control, criminal justice reform, and for the Immigration and Customs Enforcement Agency (ICE) to be abolished.
If Ocasio-Cortez is victorious in November, she will be the youngest woman to be elected to Congress.
Like this story? Share it with a friend!
You can share this story on social media: