Khashoggi's 'murder kit' X ray PHOTOS revealed by Turkish media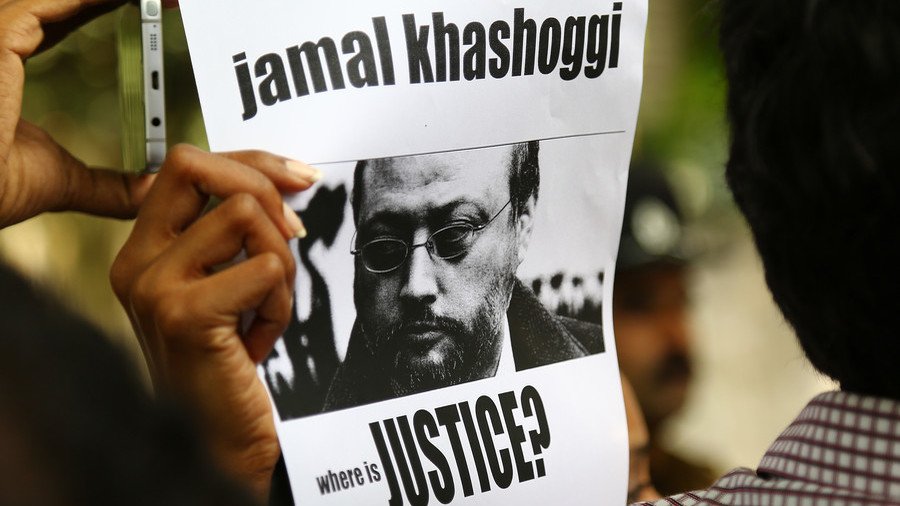 Electroshock devices, scalpels and scissors were among the belongings of the Saudi "hitmen," who left Turkey shortly after the disappearance of Jamal Khashoggi, Sabah newspaper reported, showing X ray pictures of their luggage.
The 15-member Saudi team, suspected of Khashoggi's murder, carried the most peculiar items in their luggage, the X ray photos published on Monday show. Such findings suggest that the murder was actually well pre-planned and not an "accident" of sorts, despite such claims from Riyadh.
Cemal Kaşıkçı'yı öldüren infaz timinin Suudi Arabistan'a geri döndüğü 18.20'de kalkan ilk uçaktaki bagajlarda karanlık operasyonda kullanılan aletler vardı. https://t.co/xxxkXFng2K

— Sabah Gazetesi (@Sabah) 13 ноября 2018 г.
The bags belonging to the team contained surgical scissors, scalpel-like cutting instruments, several syringes and electroshock devices, which the newspaper describes as "crypto-weapons." Apart from that, one of the bags contained three large stapler guns, which were likely needed to seal plastic bags containing the remains of the journalist.
The luggage also included various electronic devices, required to maintain contact between the members of the team. The X ray pictures revealed ten mobile phones, three portable radios with walkie-talkies and a signal jammer.
Publication of the images came shortly after chief investigative journalist of the Sabah newspaper, Nazif Karaman, revealed that Khashoggi spent his last moments begging for a plastic bag to be removed from his head. "I'm suffocating...Take this bag off my head, I'm claustrophobic," the slain journalist said, according to Karaman, who cited audio recordings of the murder.
Turkey's President Recep Tayyip Erdogan described the audio as "really appalling," to such an extent that a Saudi intelligence officer who listened to it suggested that the perpetrator must have been doing hard drugs to commit such a heinous crime.
"The recordings are really appalling. Indeed when the Saudi intelligence officer listened to the recordings, he was so shocked he said: 'This one must have taken heroin, only someone who takes heroin would do this,'" the Turkish leader said on Tuesday.
Turkey claimed to have audio recordings of the murder since the beginning of October, when Khashoggi disappeared in the Saudi consulate in Istanbul. Ankara had shared the recording with Saudi Arabia, the US, the UK, France and Germany, according to Erdogan.
While Saudi Arabia, initially in denial of slaying the journalist, acknowledged he did indeed die during an intelligence operation gone wrong, the whereabouts of his body are still unknown. The media, however, continues to speculate on the most gruesome details of Khashoggi's murder.
Over the weekend, Turkish newspaper the Daily Sabah reported that forensics found traces of acid in the drains of the Saudi consulate. The report reinforces earlier theories that the remains of the journalist might have been dissolved in a potent acid and flushed down the drain.
Like this story? Share it with a friend!
You can share this story on social media: