Saudi intel officer in 'shock' after listening to 'appalling' tapes of Khashoggi murder – Erdogan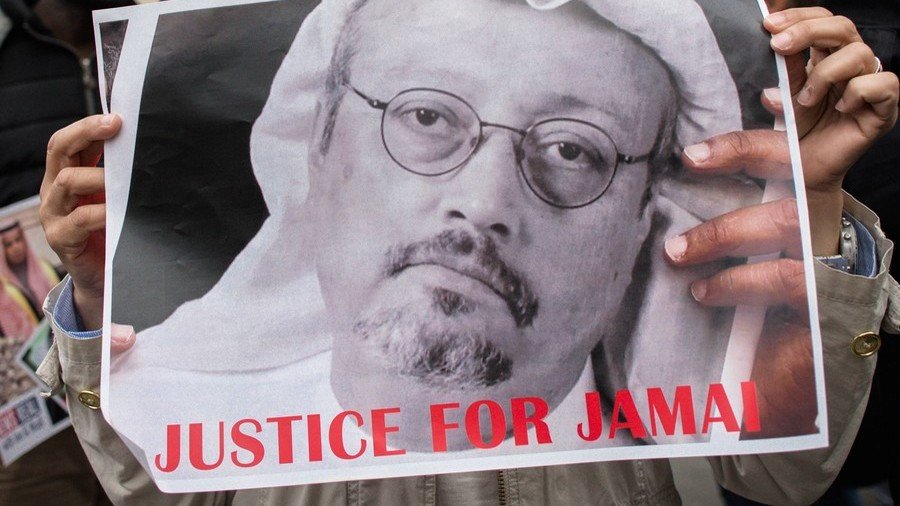 Recordings purportedly relating to the murder of Saudi Arabian journalist Jamal Khashoggi "shocked" a Saudi intelligence officer when he heard them, Turkish president Tayyip Erdogan said.
Speaking to reporters on his return from a trip with world leaders to Paris, France, the Turkish leader said the audio related to Khashoggi's murder perturbed a Saudi intelligence official who listened to it.
"The recordings are really appalling. Indeed when the Saudi intelligence officer listened to the recordings, he was so shocked he said: 'This one must have taken heroin, only someone who takes heroin would do this'," he added, Reuters reports.
Erdogan believes the murder occurred at the hands of top Saudi officials, although he said he does not think Crown Prince Mohammed Bin Salman (MBS), for whom he has "limitless respect", could order such an atrocity.
It comes a day after a harrowing account of Khashoggi's final moments emerged. Nazif Karaman, head of investigations at the Turkish Daily Sabah newspaper, said Khashoggi spent his last moments begging for a plastic bag to be taken off his head, and that his killing lasted a total of seven minutes, according to Al Jazeera.
"I'm suffocating… Take this bag off my head, I'm claustrophobic," were the journalist's last words, Karaman claimed.
Erdogan, on Saturday, claimed the same recording had been shared at a dinner party in Paris over the weekend with Saudi, US, French, British and Canadian leaders. Though French Foreign Minister Jean-Yves Le Drian said on Monday that his country is not in possession of the recordings.
While there have been many terrifying reports about how the journalist was murdered within the consulate walls in Istanbul, exactly how events unraveled has yet to be confirmed.
But unconfirmed reports of the contents of gruesome tape, which Turkey says it has been in possession of since October 2, allege that Khashoggi was grabbed, drugged and dismembered with a bone saw.
It was also reported that others who witnessed the murder listened to music in order block out the harrowing sounds.
And in what looks set to add an extra layer of gruesomeness to the case, the Daily Sabah also reported on Saturday that forensics found traces of acid in the consulate. It prompted investigators to suggest Khashoggi's body might have been dissolved in acid before being poured down the drain.
Think your friends would be interested? Share this story!
You can share this story on social media: