'Take this bag off my head' were Jamal Khashoggi's last words, Turkish investigative journalist says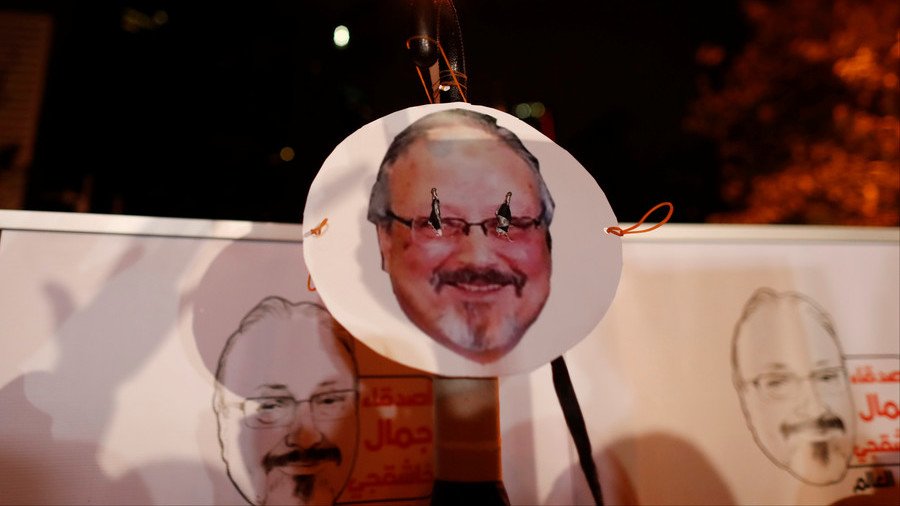 Washington Post columnist Jamal Khashoggi spent his last moments begging for a plastic bag to be removed from his head, according to a Turkish investigative journalist. The killing lasted for about seven minutes.
In an interview with Al Jazeera, Nazif Karaman, the head of investigations at the Turkish Daily Sabah newspaper, cited audio recordings of Khashoggi's final words as he was being murdered in the Saudi consulate in Istanbul.
I'm suffocating... Take this bag off my head, I'm claustrophobic.
According to Karaman, the recordings indicate that it took the killers about seven minutes to choke Khashoggi to death with a plastic bag placed over his head.
Turkish President Recep Tayyip Erdogan earlier said audio of Khashoggi's gruesome murder had been shared with Saudi Arabia, the US, the UK, France and Germany. Ankara has claimed to have the recording since the beginning of October, when the killing took place.
Khashoggi, a prominent critic of Saudi Crown Prince Mohammed bin Salman, entered the Saudi consulate in Istanbul on October 2 to do some paperwork, and never came back out. Almost immediately after his disappearance, the Turkish authorities said the journalist had been murdered inside the consulate, alleging that his assassination was sanctioned at the highest levels of the Saudi government. Riyadh, meanwhile, kept silent until the incident later grew into an international scandal.
With pressure mounting on the Saudi royal family to come up with a plausible explanation, Riyadh said that Khashoggi was killed in an impromptu fistfight only to admit several days later that he had been murdered. As speculation swirled that the killing might have been ordered by the Crown Prince, Riyadh denied that the Saudi heir apparent knew anything about it, instead blaming a "rogue" operation.
Meanwhile, the search for Khashoggi's body is still underway, as chilling reports over the gruesome manner of his death keep emerging in the media. On Saturday, Turkish newspaper the Daily Sabah reported that forensics found traces of acid in the drains of the Saudi consulate, which prompted the investigators to suggest that Khashoggi's remains might have been dissolved in acid and poured down the drains. Earlier reports alleged that the journalist had been dismembered with a bone saw while still breathing.
Think your friends would be interested? Share this story!
You can share this story on social media: