Guess who? 50-year-old woman arrested over Australia's strawberry needle scare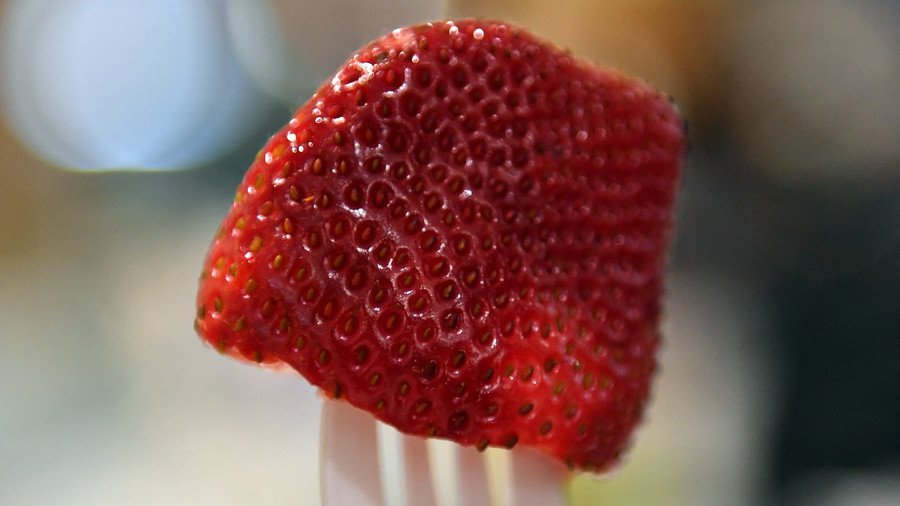 Police in Australia have arrested a woman in the state of Queensland as part of their investigation into a food contamination crisis that has left the nation's fruit-lovers in a panic since September.
Queensland Police Service said the 50-year-old woman was arrested on Sunday afternoon "following a complex... and extensive investigation," which was spearheaded by the force and involved "multiple government, law enforcement and intelligence agencies" across Australia.
Australians have been in a panic over tainted fruit since authorities warned on September 12 of the potential risk of finding needles and pins in punnets of tampered fruit, in particular strawberries.
The scare came to light after a man was hospitalized earlier in September, complaining of stomach pains after eating strawberries. By the end of the month, over 100 alleged incidents of fruit sabotaged with pins and needles had been reported.
One incident was also reported in neighboring New Zealand.
The crisis caused supermarkets to frantically pull stocks of strawberries and other fruit from their shelves, while farmers were forced to dump berries as demand plummeted.
Queensland farmers were especially hard hit by the crisis, with some 150 growers responsible for the majority of Australia's winter season strawberry supply, which runs from May to October.
Reflecting the seriousness of the crime, the federal government raised the maximum prison sentence for fruit tampering from 10 to 15 years, while an emergency fund of AU$1 million (US$722,800) was announced to help the nation's strawberry growers, who were potentially facing financial ruin.
Panicked state governments had also offered a AU$100,000 (US$72,280) reward for any information that could lead to catching the culprits.
The arrested woman was set to be charged on Sunday evening and is scheduled to appear in court in Brisbane on Monday.
Investigations are continuing.
Think your friends would be interested? Share this story!
You can share this story on social media: