Australia's fruit scare spinning out of control, spreads to mangos & bananas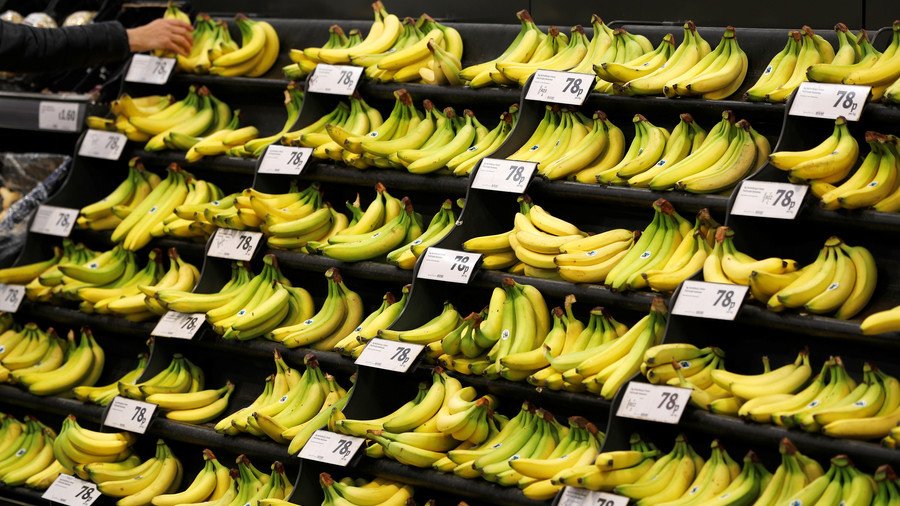 Australia's controversial fruit scandal has spread to mangos, after a customer found a needle embedded in the fruit after purchasing it at a supermarket.
The customer claims to have bought the compromised mango at a Coles supermarket in New South Wales on Monday, and reported the disturbing find to local police when they noticed the item in it two days later.
"Police have seized the needle for forensic examination. No persons were injured,"said Chief Inspector Nigel Webber to the Central Coast Gosford Express Advocate. Coles also said they were investigating the tampering and advised people to cut their fruit before they consume it.
READ MORE: Copycat fruit saboteur? Needle found in banana as Australian strawberry contamination spreads
Also on Wednesday, a young girl reportedly bit into a metal object inside of a banana after purchasing it from a Cairns supermarket.
Australia is in the midst of a nationwide fruit-tampering scandal, as more than 100 reports of fruit containing small nails or needles are being investigated across the country. The situation is further complicated by a series of false reports or copycat offenders.
A young boy was arrested in NSW on Wednesday after he admitted to embedding nails in strawberries as part of a 'prank'. Another boy in Western Australia who submitted a false claim of finding a needle in a strawberry cannot be charged because of his age. Separately, a 12-year-old girl was cautioned after she admitted to putting a needle inside a piece of fruit.
READ MORE: Strawberries laced with needles land Australian man in hospital; mass recall from shops

In fact, detectives reportedly said they believe the contamination crisis is almost entirely the work of pranksters and copycats. They are currently offering AUS$100,000 for information that leads to the conviction of the saboteurs.
"At the same time… we clearly have ongoing concerns and so our message is not going to change, and that is that this is a serious matter,"said WA Police Commissioner Chris Dawson.
Fruit farmers have suffered incredible losses as a result of the crisis, after strawberries were recalled, pulled from supermarket shelves and millions of berries were dumped. Hundreds of Australians have been reportedly queuing in their cars outside local farms for as long as two hours to buy strawberries in an effort to show their support.
You can share this story on social media: