Copycat fruit saboteur? Needle found in banana as Australian strawberry contamination spreads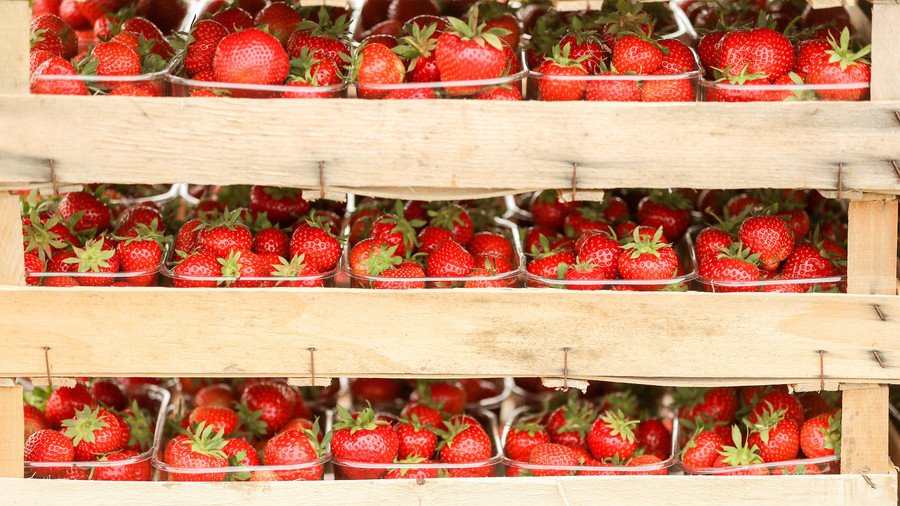 Australian police are continuing their manhunt for the country's infamous strawberry saboteur as needle-contamination fears spread across the country, bringing the fruit industry to its knees.
Police in Western Australia confirmed on Monday that they are investigating the first reported case of suspected needle contamination in the state. Previously, almost a dozen incidents were reported in six brands of strawberries across six states and territories.
The crisis has spiraled since a man was hospitalized after swallowing a needle that was hidden inside a strawberry in Queensland over a week ago.
READ MORE: Strawberries laced with needles land Australian man in hospital; mass recall from shops
Fears of a copycat fruit saboteur emerged on Monday after police reported that a woman was caught inserting a needle into a banana in a Queensland supermarket. However, police confirmed that the woman had mental health issues and said they were treating the act as an isolated incident, with no connection to any other food contamination investigations.
It comes as New Zealand food distributors removed Australian strawberries from their shelves as a precaution, further adding to the devastation caused by the unidentified culprit.
Foodstuffs and Woolworths NZ confirmed that they would stop importing Australian strawberries to New Zealand as a precautionary measure to keep their customers safe.
Federal Health Minister Greg Hunt has ordered a federal investigation into the contamination. "This a vicious crime, it's designed to injure, and possibly worse, members of the population at large," Hunt said.
Queensland Police are leading an investigation into the source of the needles, and the state government is offering a reward of $100,000 for anyone with information leading to the arrest of the perpetrators.
Like this story? Share it with a friend!
You can share this story on social media: