China sticks AK-47s onto drones to challenge US dominance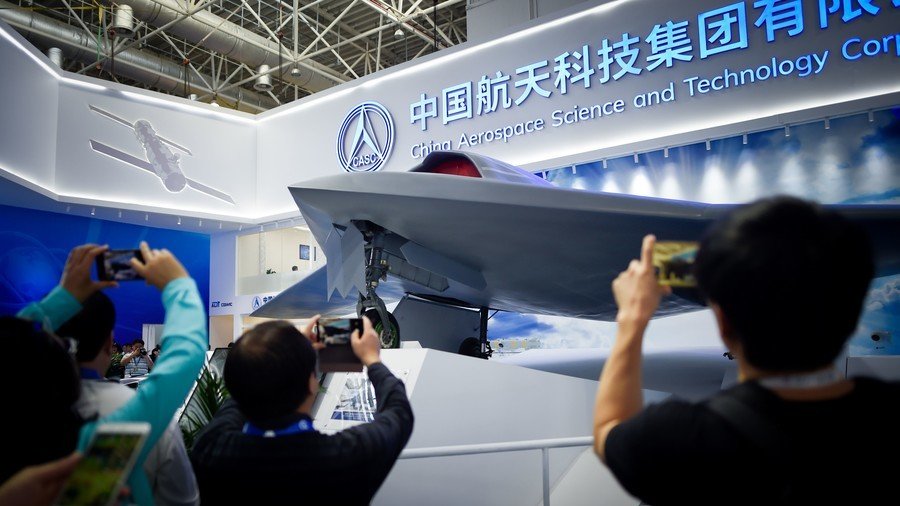 China has rolled out its huge stealth drones and smaller unmanned aircraft, which it says can be armed with AK-47s or any other weapon the client wants, as the country gets ready to vie for a share of the US-dominated UAV market.
The drones were unveiled earlier this week among other exhibits at the China Airshow, the country's main aerospace industry exhibition, held in the southern city of Zhuhai.
Grabbing the visitors' attention was the new CH-7 or Caihong (Rainbow)-7 stealth combat drone. With a wingspan of 22 meters (72 feet), it's larger than most modern attack jets and is said to be capable of traveling at speeds of over 800 km/h (almost 500 mph) at altitudes of up to 13,000 m (over 46,000 ft).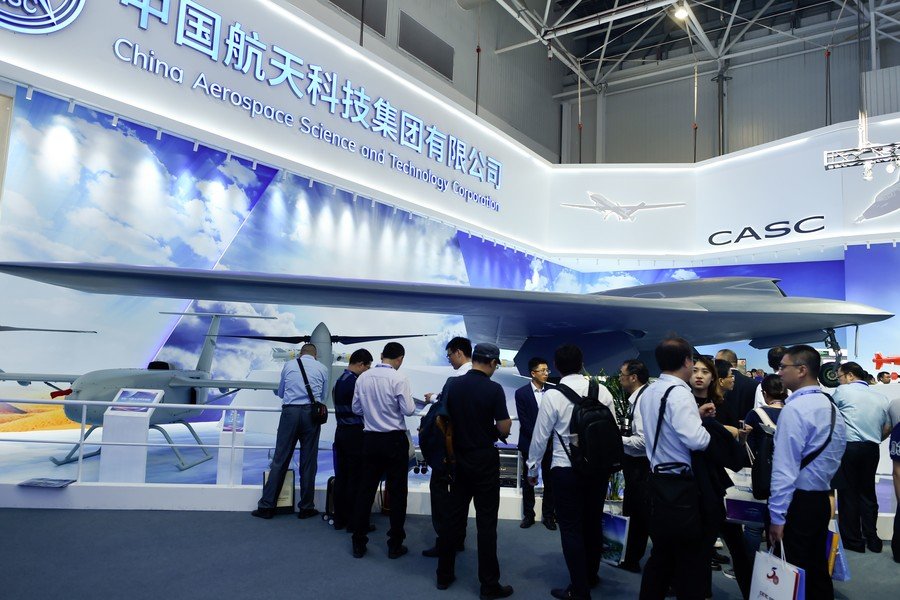 These are just numbers on paper so far, however, since CH-7 will only perform its maiden flight next year. Nonetheless, the chief engineer of the Caihong program at the state-owned China Aerospace Science and Technology Corporation (CASC), Shi Wen, has already told AFP that he is "convinced that with this product clients will quickly contact us."
The Chinese developers insist that Caihong-7 is based on their own ideas and technologies, but experts noticed that it has many similarities in its appearance and characteristics with the American X-47B drone.
The Chinese Ziyan company, which also had a popular stand at Zhuhai, makes smaller drones and says it's ready to fulfill any of its foreign buyers' demands.
The company showcased its headline product, a 62 cm (2 ft) tall helicopter drone encased in light, but sturdy Kevlar armor called Blowfish A2.
"We can add an AK-47 or a machine gun. Different weapons can be installed, whatever the customer wants," Wu Xiaozhen, Ziyan's overseas project director, said.
Wu assured AFP of the "great quality" of its UAV, saying: "We are targeting Western markets, too. We don't fear competition from the Europeans and the Americans."
CASC said it currently has clients in some 10 countries around the globe. But Shi refused to give any names, saying that "some things remain sensitive."
It was reported earlier that a Chinese CH-4 drone was used by the Iraqi military to conduct at least 260 strikes against the Islamic State (IS, formerly ISIS/ISIL) terrorist group.
The UAE also reportedly targeted a Houthi rebel commander with a Chinese drone during the ongoing conflict in Yemen.
Chinese ambitions to rival the Americans on the international drone market are boosted not only by the cheaper prices of its unmanned aircraft but also by the restrictions on exporting the UAVs introduced by Washington over fears that US technologies might be copied.
Like this story? Share it with a friend!
You can share this story on social media: