'My hope is gone': After tragic death of starving Yemeni girl, parents speak in emotional interview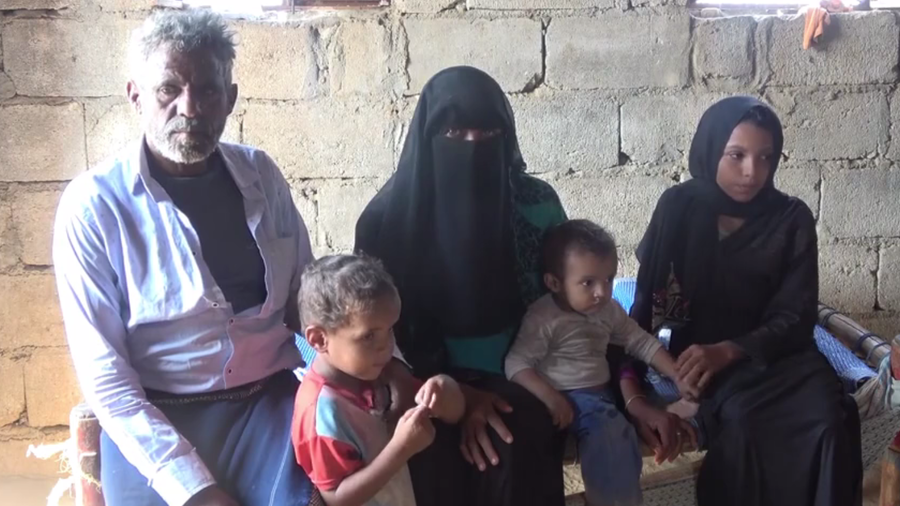 The grief-stricken parents of the young Yemeni girl who died of malnutrition last week have spoken in a heart-rending interview after images of their emaciated child drew attention to the nation's worsening humanitarian disaster.
Harrowing photos of the now-deceased seven-year-old Amal Hussain published by the New York Times put a human face on Yemen's famine and highlighted the impact of the Saudi-Arabia led bombing campaign on the country's vulnerable civilians, millions of whom are facing starvation.
In an interview with RT's Ruptly video agency, Amal's mother, Mariam Ali said that she had lost hope since the death of her young daughter. "Our situation is deteriorating, and we suffer from malnutrition. We do not have healthy nutrition," Ali said, explaining that she returned home from hospital with her sick daughter after receiving a call to say another one of her children was unwell.
When Amal's condition worsened, in desperation her mother left her two sons and began to run with her child back to the hospital in the rain — a 30-minute journey on foot from where the family are living — but it was too late.
"I ran with her half the distance [to the clinic] until she was dead, at five in the afternoon. I brought her back home, but she was dead."
"Her father went to borrow money for her burial. They buried her. My situation is bad; my hope has gone after Amal died," she said.
If enough of us look at this picture & realize the insanity of this child's death - as well as the companion evil of the multi-billion dollar arms sales that contributed to it - then perhaps our hearts will crack open & we will emerge more deeply human. https://t.co/SnbgljKDJS

— Marianne Williamson (@marwilliamson) November 2, 2018
Amal's father, Hussain Mohammed, who tends to grazing camels to provide for his family, said that sometimes the family is forced to eat from trees. Many families in the Aslam district have resorted to eating cooked leaves in an effort to survive. Mohammed said that he simply did not have enough money to send his suffering daughter to Hajjah or Sanaa for treatment.
"Whatever she needed, I did my best to bring that to her, but I had no money," he said.
Director of the Malnutrition Centre in the Aslam district, Makkia Alaslami, said that Amal came from "one of the poorest families" and was severely malnourished and underweight when she died.
"The situation is very distressing, and they did not have enough funds to treat her, otherwise they would have treated her somewhere else," Alaslami said, adding "each person has to manage by themselves, and this is one of the tragedies of the aggression and one of the tragedies caused by the war, which is aggravating day by day."
The Yemeni Health Ministry has said that at least 17,000 cases of severe malnutrition have been reported in the Hajjah province in the first six months of 2018. Saudi Arabia began its military intervention in Yemen in 2015, supporting the side of the ousted government of Abdrabbuh Mansur Hadi against the Houthi rebels.
Riyadh has faced minimal criticism for its campaign from Western governments, despite warnings from Doctors Without Borders that it is engaging in "indiscriminate" bombings. The UN also cautioned that more than seven million Yemeni children are facing a "serious" threat of famine amid the Saudi-led coalition's naval blockade.
Alaslami said that dozens of children in the area were suffering from life-threatening diseases and medical complications due to malnutrition, but that the families have "no funds for treatment" and often no ability to travel "due to the land, sea and air blockade."
Like this story? Share it with a friend!