Are you sure you're a doctor?: Black doc blasts Delta for racial profiling her creds on flight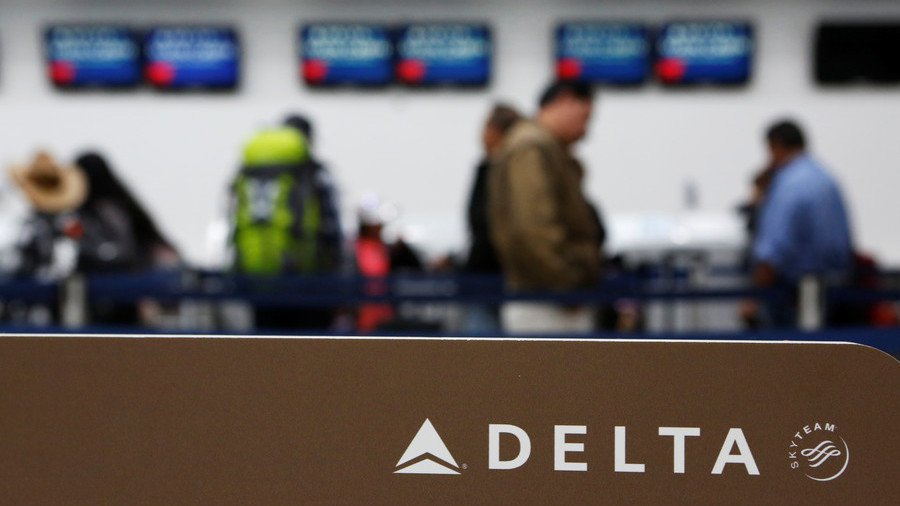 Delta Air Lines has once again landed in hot water after a black doctor complained staff racially profiled her, despite seeing her credentials, while she tried to give assistance to the passenger beside her.
Harvard-educated Dr. Fatima Cody Stanford took to Twitter on Wednesday to voice her disgust at the conduct of the US carrier's flight staff, who she said refused to believe she was a doctor despite showing them her medical license.
The incident occurred onboard a flight from Indianapolis to Boston on Tuesday, when the woman sitting next to Stanford started shaking and hyperventilating.
While Stanford attended to the passenger, one flight attendant approached and asked was she a doctor, to which Stanford replied: "Yes."
A second attendant then arrived to ask to see her medical license, to which Stanford obliged. A short time later, while the passenger was still being stabilized, they both returned to question if the license belonged to her.
Describing the whole exchange as "bizarre," Stanford later told CNN: "The validity of me as a physician is being called into question."
Delta's social media arm was quick to reach out to Stanford following her online call out tweeting: "I am so sorry for your frustration Dr. Stanford. Please know that Delta does not condone discrimination for any reason and we take your comments very seriously. We are looking into further and will be reaching out to you directly."
READ MORE: 'Racially profiled & humiliated': Black candidate busted for dealing politics seeks apology
A spokesperson for the carrier later said that the flight attendants in question had initially misread Dr. Stanford's credentials and that they only went back to reconfirm her specific medical discipline.
However, after speaking to Delta, Stanford said she was left unsatisfied by their response saying that the conversation left her uncertain "that any changes will be made."
Social media has roared in favor of Dr. Stanford, with fellow medical professionals tweeting support for her calling out the airline for its bias, as well as giving their own experiences of being racially profiled while trying to give assistance to fellow passengers.
Others meanwhile called out Delta for corporate dishonesty, pointing out that a similar refusal by Delta flight attendants to allow a black doctor treat an ill passenger in 2016 already prompted apologies and a promise to change policy.
Subscribe to RT newsletter to get stories the mainstream media won't tell you.
You can share this story on social media: