Delta staff didn't believe black woman was doctor during in-flight medical emergency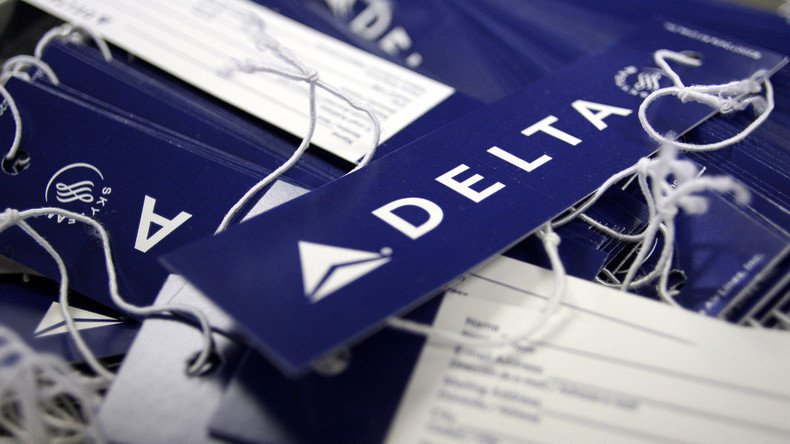 In-flight medical emergencies are always scary, but when one passenger on a Delta flight lost consciousness, Dr. Tamika Cross was fortunately on board. But the black doctor became too busy dealing with flight attendants skeptical that she was qualified to help.
Dr. Cross witnessed the emergency on a Delta flight last weekend. Flight attendants issued a typical call for any physicians on-board. However, when she raised her hand the flight attendant allegedly said, "we are looking for actual physicians or nurses or some type of medical personnel, we don't have time to talk to you."
Cross wrote about her experience with Delta on Sunday in a Facebook post that has been shared over 79,000 times. While flying from Detroit to Houston, Cross learned that a passenger two rows in front of her had become unresponsive.
"I naturally jumped into Doctor mode as no one else was getting up," she wrote, "as I'm about to stand up, flight attendant says 'everyone stay calm, it's just a night terror, he is alright.'"
The man became unresponsive again just a few minutes later, and the flight attendant yelled "call overheadfor a physician on board." Cross raised her hand, only to receive the response "oh no sweetie," and was told to put her hand down.
"I tried to inform her that I was a physician but I was continually cut off by condescending remarks," she wrote.
When the flight attendant made an official page for physicians, Cross said that she stared at the flight attendant as she went to press her button. The flight attendant was allegedly incredulous and demanded to see her credentials, asking about the type of doctor she was and why she was in Detroit. Meanwhile, a man two seats in front of them was still being subjected to his medical emergency.
Cross responded by explaining that she was an OB-GYN resident and in Detroit for a wedding, "but believe it or not they DO HAVE doctors in Detroit."
Cross is the chief resident for obstetrician and gynecologist residents at the Harris Health Lyndon B. Johnson Hospital, New York Daily News reported.
At this point, a white man approached and said that he was a physician as well. Cross claimed the flight attendant thanked her but said the man had credentials. Cross claimed he did not show anything to the attendant, "just showed up and fit the 'description of a doctor.'"
The passenger having a medical emergency was seemingly doing better at this point, but the flight attendant asked Cross what she should do next. The two engaged in some medical conversation and agreed that the passenger's blood pressure was low.
The flight attendant apologized several times and even offered her SkyMiles, according to Cross. Cross refused her offer and explained, "this is going higher than her. I don't want SkyMiles in exchange for blatant discrimination. Whether this was race, age, gender discrimination, it's not right."
Cross was unavailable to comment on Thursday when the Daily News attempted to reach her as she was on call for baby deliveries, according to a representative for the McGovern Medical School at the University of Texas Health Science Center at Houston.
However, the issue has already gone beyond being a viral post on Facebook. The Artemis Medical Society released a letter to Delta CEO Ed Bastian. Its president, Dr. Myiesha Taylor, wrote, "In this present day we are shocked that there are individuals and corporations who continue to demonstrate beliefs that certain individuals are unable to be a physician simply because of their ethnicity and/or gender."
You can share this story on social media: