Tehran denies reports of Ankara embassy evacuation over bomb plot notice – Iranian media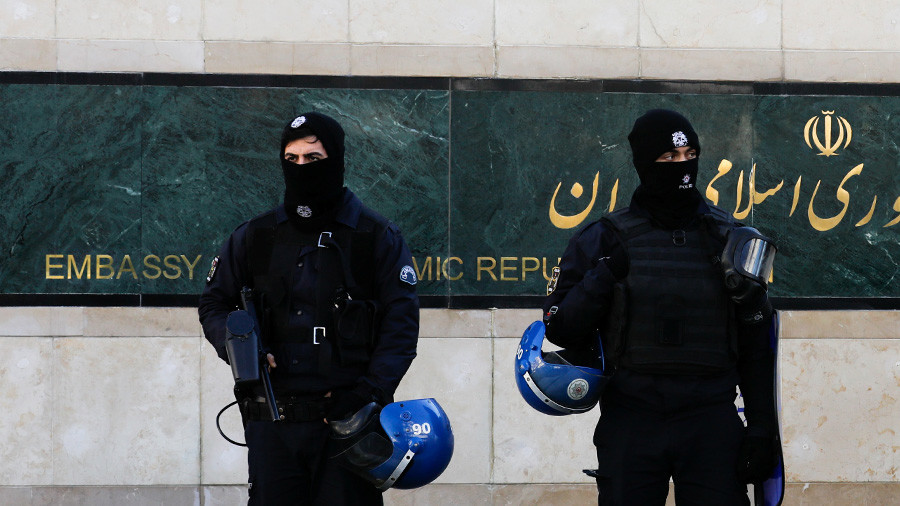 Tehran has denied reports that its embassy in Ankara was evacuated over a bomb-plot notice, Iran's media reports, citing the Foreign Ministry. Security was nevertheless stepped up, it added.
Earlier, Turkish news outlets said that local security discovered a notice on a potential bomb attack and that the Iranian ambassador was evacuated from the building. It was also said that the area near the site has been cordoned off.
However, the information was later refuted by Iran's Foreign Ministry, Press TV reports.
Iranian official at the diplomatic mission also confirmed that all staff were present at the embassy and that it was open for consular activities, according to the Iranian Tasnim news agency.
An increased Turkish security presence has been noted around the embassy, however the Iranian officials was unaware for their reasons for doing so.
A Reuters TV cameraman also said that the compound is operating as normal, while also describing a heightened Turkish police presence around the site.
READ MORE: 'Worst gathered around each other': Iran lambastes US govt as ties continue to sour
Turkish police searched a number of cars and the road on which the embassy is located. While temporarily closed, the road has now been reopened to traffic.
The heightened security at the Iranian Embassy comes after two attacks against Iranian embassies in Paris and Athens last month.
READ MORE: Iran summons envoys of UK, Netherlands & Denmark, after military parade attack
On September 14, a protest by Kurdish activists outside the Paris Embassy resulted in demonstrators smashing embassy windows and throwing fire extinguishers and computers at the gate.

This was followed up three days later by anarchists in Greece, who smashed windows and threw red paint across the courtyard of Iran's Athens embassy.
The Greece attack was claimed by the Rubicon Group, who said the assault was gesture of solidarity with the "Kurds of Iran," according to AFP.
Think your friends would be interested? Share this story!