Pop! Prosecco explosion at Italian reservoir leaves drinkers wine-ing (VIDEO)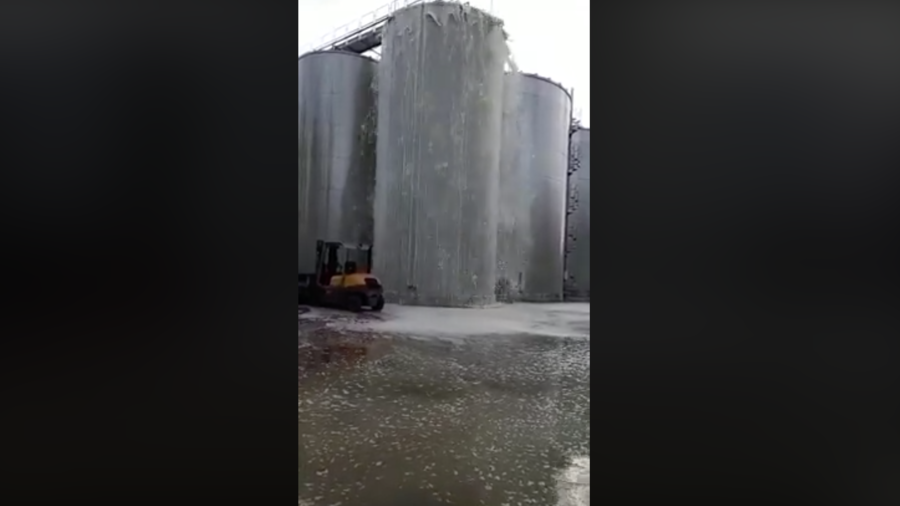 Sparkling wine lovers have declared a day of mourning after video footage emerged showing 30 thousand liters of prosecco being unceremoniously wasted after a tank exploded at an Italian reservoir.
The tragic spillage was filmed on Tuesday in Conegliano Veneto, in the province of Treviso, after the pressurized tank exploded because it was overfilled by staff, in what has proven the ideal fodder for gif-makers seeking the perfect perpetual clip.
Footage of the exploding tank was posted by L'enoteca Zanardo Giussano winery on Facebook, garnering almost 500,000 views and igniting thousands of comments from grieving drinkers expressing their sorrow.
READ MORE: Saboteurs break into winery, spill €500k worth of alcohol
"We cry together for the serious loss!", wrote one user, "I would have showered under that gorgeous waterfall," claimed another. "Don't want to live in this world anymore," exclaimed one of the more dramatic commenters.
But it's not all bad news from the winery - this year Veneto has experienced one of the best harvests on record thanks to ideal weather conditions, resulting in a 10 percent product increase in comparison to last year.