Syria to get Russia's S-300: Here's what you need to know about the missile system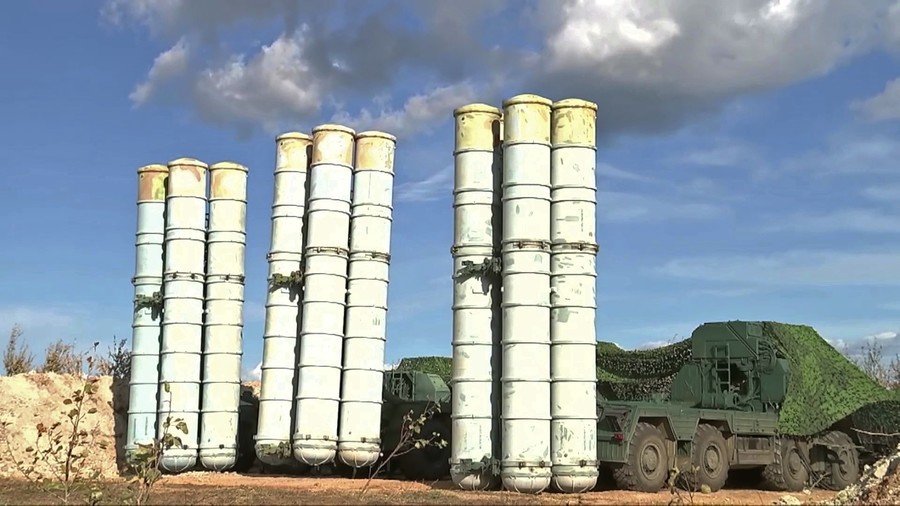 On the heels of an Israeli air raid on Syria, which saw the downing of a Russian plane, Moscow will now deliver S-300 anti-aircraft systems to Damascus. Here's a quick guide to the sophisticated weapon and its capabilities.
The Syrian Army has long sought to procure the S-300 from Russia, but talks which began in mid-2000 were interrupted by the civil war in 2011. The current air defense systems operated by Syria's military are mainly the old-fashioned S-125s and S-200s. The downing of a Russian patrol pane by the Syrian missiles – which Moscow said was caused by Israeli jets using the plane as 'cover' - has now changed the game.
So, ahead of the deployment, let's sum up the key specs of the weapon not to be underestimated by Tel Aviv.
READ MORE: Russia to supply S-300 to Syria within 2 weeks after Il-20 downing during Israeli raid – MoD
Long-range protection
The S-300 family was developed in the Soviet Union in the 1970s, and its primary goal was to defend and control airspace against incoming bombers, fighter jets and other airborne targets.
Depending on specific variant of the missiles used (export versions are slightly less capable), the war machine has an engagement range of up to 250km (155 miles), which was the figure mentioned by the Russian Defense Ministry. If confirmed, it would mean that the variant Syria will get is the more advanced S-300VM rather than S-300PMU2, which Russia had previously planned to deliver to Syrian forces.
Either variant would allow Syria to better detect and track Israeli warplanes after taking off from their bases within Israel. Combined with the lethal capability of the missiles, this could undermine Israel's air superiority during raids against targets in Syria.
Fully automated
The S-300 operations are fully automated and the system is able to track and engage multiple aerial targets simultaneously. It also can easily and rapidly change firing positions to avoid being targeted in an enemy retaliatory strike.
Export variants of the S-300 have compatibility with the original Russian systems curbed, but the Russian Defense Ministry said it was planning to integrate Syrian air defenses with Russian assets in Syria. This would allow friend-foe identification of Russian aircraft flying over Syria, but can potentially allow the Syrians to use data from Russian radar stations to engage enemy targets.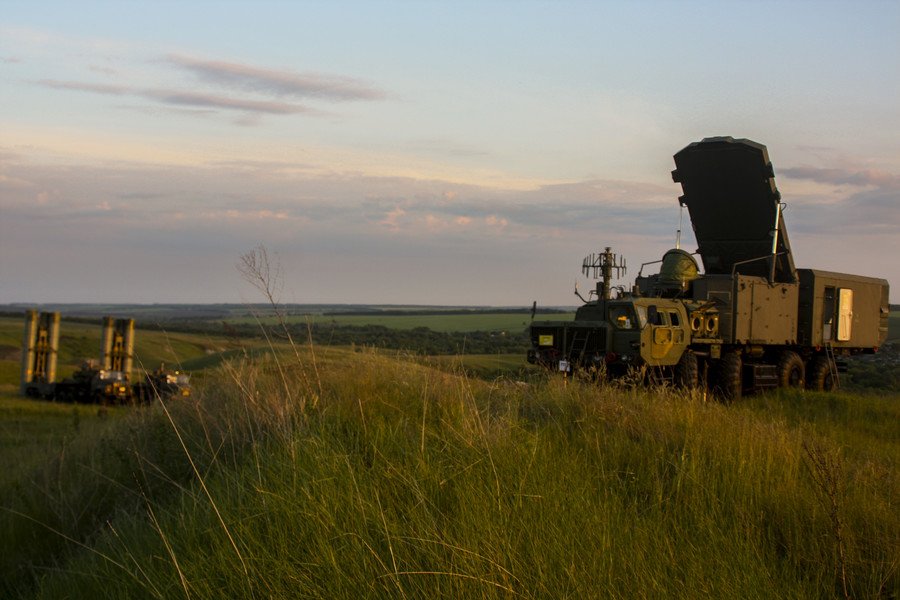 Better protected, less visible
To avoid being spotted by the enemy, S-300 launchers and auxiliary vehicles use various means of masking, like versatile camouflage nets. The launchers are also usually placed in trenches. Though looking like a low-tech solution, it protects the system from stray projectiles and nearby explosions.
In addition, an S-300 battery may be supplemented with a special device, which detects incoming anti-radar missiles and shuts down the S-300 radar stations while deploying decoys and jammers.
Armed with powerful missiles
The S-300 uses an array of medium-to-long-range missiles to hit airborne targets. Most variants carry 130kg (287lb) to 150kg (330lb) fragmentation warheads with semi-active homing systems. But there are also lighter variants with 24kg (53lb) warheads, with active homing and supermaneuvering capabilities.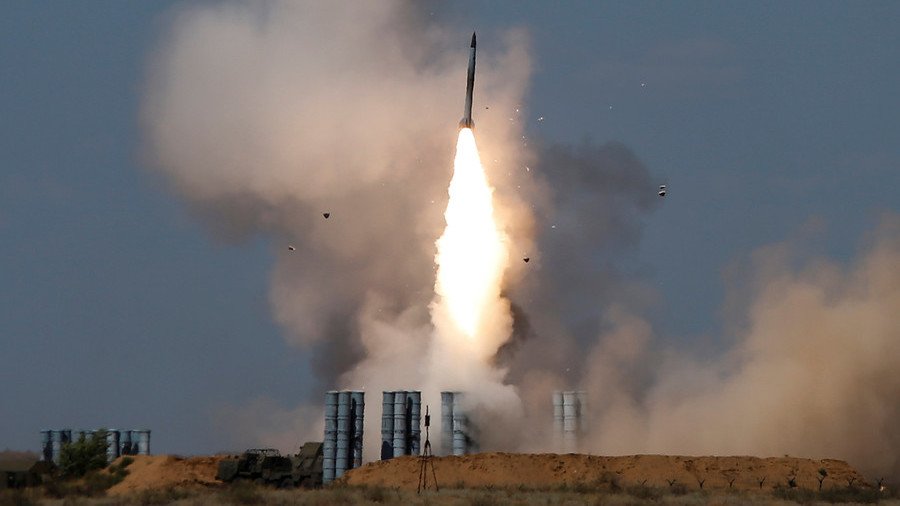 Though not the newest of its sort, S-300 is considered a very capable surface-to-air system given its jamming-resistant electronics.
Subscribe to RT newsletter to get stories the mainstream media won't tell you.
You can share this story on social media: