'EU not Europe': Le Pen wants to break away from EU and move towards union of European Nations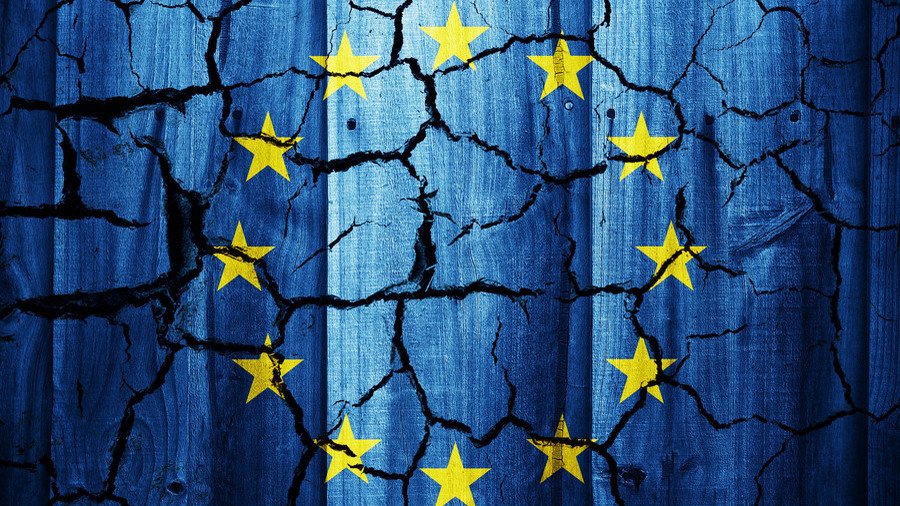 France's Marine Le Pen wants to break away from the European Union and move towards a union of individual nations, saying that the current bloc is "an ideological structure" and not "real Europe."
"The European Union is not Europe… it is not the real Europe that we want," the president of France's National Rally (formerly Front National) told her supporters in the southern town of Frejus on Sunday.
She called the bloc "an ideological structure" and "an institution governed by an anonymous authority" that has power over a vast area that reaches Turkey in the east and the Maghreb region in northwestern Africa. According to Le Pen, such an area is not attached to any history, it has neither the "roots or traditions" nor "strength nor prospects."
« La folle politique d'immigration exaspère les Français. Mais rien n'est trop beau, et l'argent ne manque pas, pour continuer à la mener ! L'AME coûte 2 milliards d'euros par an. Il n'y a plus d'argent pour les Français, mais il y en a pour l'immigration ! » #FréjusMLPpic.twitter.com/Nv2iCCIt3A

— Marine Le Pen (@MLP_officiel) September 16, 2018
Le Pen suggested an alternative to the European Union - a bloc called "the Union of the European nations", which she envisions as a union of individual nation states, rather than a single entity. In her opinion only nations will "build and save" Europe.
She said the EU in its current form has become "a dictatorship" which destroys nations, it does not protect Europe, but "destroys the European idea." Migration and eradication of national identities and free trade agreements mainly contribute to this destruction, she added.
READ MORE: Tech conference rescinds Marine Le Pen invitation after caving in to online pressure
The 2017 presidential candidate has criticized the policies of the French government in handling the migrant crisis. "This crazy immigration policy [implemented by Paris] exasperates the French people," she said, adding that the authorities spend money on asylum seekers at the expense of citizens. "There is no money for the French, but there is money for migration," she noted.
« Nous sommes en face de « migrations », c'est-à-dire d'un processus qui met en jeu des transferts massifs de population d'un continent à l'autre. Ce sont des mouvements d'une ampleur sans précédent. » #FréjusMLPpic.twitter.com/U86fXTjHxz

— Marine Le Pen (@MLP_officiel) September 16, 2018
France, like other EU states, is currently experiencing the worst refugee crisis since WWII. The number of asylum seekers in the country reached 100,000 in 2017, according to asylumineurope.org. In 2016, Paris ordered the dismantling of the notorious 'Jungle' migrant camp in Calais, which only led to an influx of migrants to other parts of the country, including the capital.
READ MORE: France has been 'colonized' by US, Brussels & migrants – MP & ex-presidential candidate
Le Pen has repeatedly advocated for the establishment of a new sort of union, which she defined as a "Europe of sovereign nations." Earlier this year during a meeting of Euroskeptic parties she said that the bloc "is a disastrous organization" which is leading the continent to destruction.
"Because we love Europe, we accuse the EU of killing Europe," she said at the time. Her statement was echoed in the speeches of Geert Wilders, the leader of the Dutch anti-Islam and anti-immigrant Party for Freedom (PVV) and Tomio Okamura, who heads the Czech Freedom and Direct Democracy Party (SPD).
Think your friends would be interested? Share this story!
You can share this story on social media: