Tech conference rescinds Marine Le Pen invitation after caving in to online pressure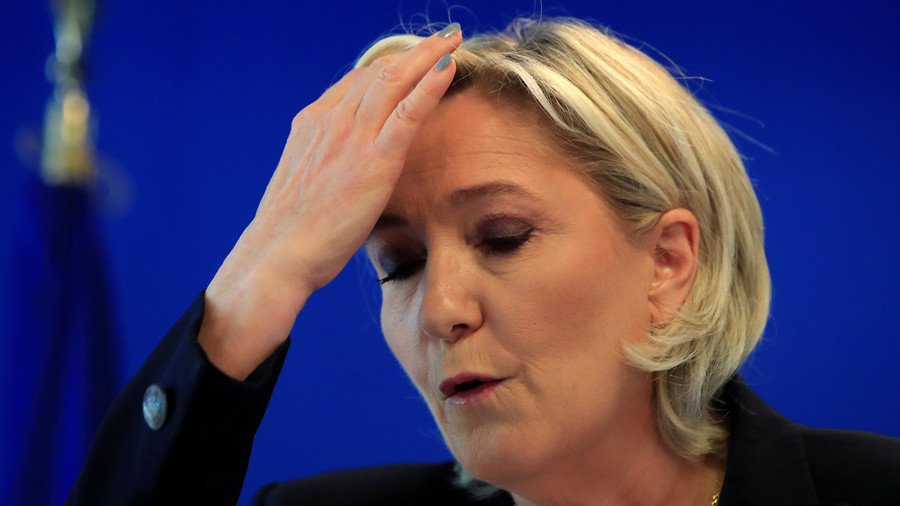 France's Marine Le Pen had her invitation to the Web Summit tech conference recalled after the organizers of the event, which is held in Portugal, got pounded with outraged messages from critics of the right-wing politician.
Le Pen, leader of Euroskeptic National Front party, vanished from the list of speakers at the annual tech conference on Wednesday afternoon, which is taking place in Lisbon on November 5-8. Web Summit founder Paddy Cosgrave, who earlier defended Le Pen's participation, citing freedom of speech, changed his mind after a huge social media storm and calls to boycott the event. He announced the decision in a lengthy thread on Twitter.
"It's clear to me now that the correct decision for @WebSummit is to rescind Marine Le Pen's invitation," Cosgrave tweeted on Wednesday, adding that the decision was based on "the large reaction online," and that Le Pen's presence would be "disrespectful" both to Portugal and some of attendees of the meeting.
"The issue of hate, freedom of expression and platform technologies is one of the defining questions of 2018. We will redouble our efforts to approach this difficult issue at Web Summit with more care," he said.
In a post written less than 24 hours before recalling the invitation, Cosgrave had admitted that banning Le Pen would be just an "easy decision." Calling Le Pen's views "wrongheaded," he said he believed that they would be adequately challenged by a "professional journalist" at the event.
READ MORE: Blogger challenges DisinfoLab NGO over Twitter users data abuse in 'French Russophiles' study
"Web Summit is a place where people should be prepared to have their opinions deeply challenged, and in turn to deeply challenge the opinions of others," the statement said.
He also noted that more than 30 percent of French voters chose Le Pen to be their candidate in last year's presidential election.
Many Twitter users welcomed the Web Summit founder's change of heart, while some said that Le Pen should never have been invited in the first place.
However, there were those who said that the organizers of the event had turned a deaf ear to democratic principles, as everyone should have the right to speak.
Like this story? Share it with a friend!

You can share this story on social media: