Poop Patrol: San Fran deploys squads to clear streets of human feces after residents raise stink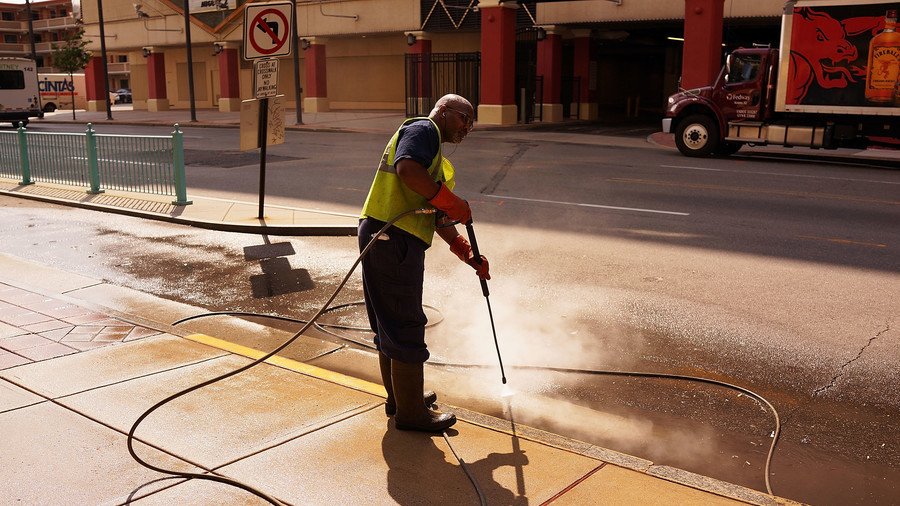 San Francisco has established 'Poop Patrols' to deal with human waste that's contaminating sidewalks in one of America's wealthiest cities, sometimes making them almost impassable.
The city is about to launch the 'Poop Patrols' squad to remove man-made feces from the streets, the San Francisco Chronicle reported. The task force, made up of five Public Works staffers, will begin patrolling sidewalks "in about a month."
'Poop Patrol' will begin its unenviable work in the afternoon, by which time piles of feces tend to become visible. The poo crew will travel in a vehicle equipped with a steam cleaner. "We're trying to be proactive," explained Public Works Director Mohammed Nuru. "We're actually out there looking for it."
The Chronicle, however, good-naturedly trolled the city official, saying: "We're all out there looking for it, our eyes are trained on the sidewalks as we walk so as to avoid that awful squishy feeling."
It looks like the news is coming at just the right time, as around 65 complaints regarding sidewalk poop are made by San Francisco residents every day. Notably, the city, which is known for its skyrocketing housing prices, has only 22 public toilets.
Being part of a multi-million effort called Pit Stop, the toilets are open only until late afternoon or evening. So, at nighttime, there is only one option for homeless people to relieve themselves when urgently required.
Some of the waste also comes from dogs, as their owners fail to pick up after them.
Don't understand why people trash our beautiful city. Please call 911 if you see people dumping. Whomever did this should do some time in jail. pic.twitter.com/aqMUMpPZWN

— Mohammed Nuru (@MrCleanSF) August 13, 2018
Mayor London Breed had been taking unannounced tours to check out the city's streets before she teamed up with Public Works to establish 'Poop Patrols.' Breed said she had "to deal it with myself in front of my home," which was "not a pleasant feeling."
Earlier this year, residents pounded city authorities with demands to remove "sh*t, poop and excrement" from public areas. "[A] homeless encampment is blocking [the] sidewalk and creates a health hazard [with] trash and feces. Please move them, and send a cleaning crew. Sidewalk is impassable, forcing pedestrians into the street," read one municipal complaint.
The scale of San Francisco's human-waste problem was graphically illustrated back in July, when photos of a sizeable plastic bag of excrement that was abandoned on a street corner were circulated on social media.
Think your friends would be interested? Share this story!
You can share this story on social media: