Refugees or ISIS fighters? Cypriot authorities fear the worst after finding incriminating photos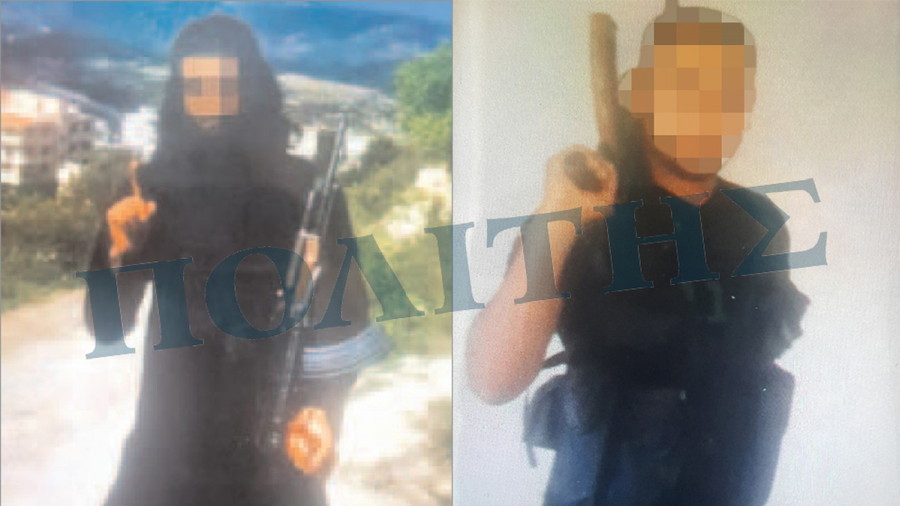 Cypriot authorities suspect that ISIS fighters posing as refugees may have entered their country, a local daily reported, amid appeals to the EU to help with an influx of asylum seekers overloading the small island nation.
During a random check on asylum seekers' mobile phones at the country's refugee processing center, Cypriot authorities found saved photos of 'refugees' posing with weapons and dressed in Islamic State (formerly ISIS/ISIL) regalia, Cypriot newspaper "Politis" reported. The newspaper obtained two photographs, both showing men dressed in black holding AK-47s. One of the men is seen raising his index finger – a popular "salute" among Islamic State fighters and other jihadists. The refugees in question reportedly came from Dara province, which was liberated by the Syrian army in July.
The photos are currently being examined by the country's security services and the suspected Islamic State members are being closely monitored, the paper said.
READ MORE: Asylum seeker gets 8yrs+ for brutal murder of teen in Germany
The discovery of the troubling photographs coincides with an official appeal to the EU for more help with migrants, with the small island nation warning it will be unable to cope if the influx of asylum seekers continues unabated. Cyprus has become a popular destination for asylum seekers, who reach the island by crossing into Turkey from Syria, and then embarking from the Turkish coast.
The country had received 4,022 asylum requests in the first eight months of 2018, which was 55% more than for the same period last year, according to Cypriot Interior Minister Constantinos Petrides.
In July, a boat carrying an estimated 150 migrants sank off the coast of Northern Cyprus.
Islamic State militants or other jihadists claiming to be asylum seekers has been a cause for concern throughout Europe, especially in the wake of a massive influx of refugees brought about by the EU's open-door migrant policy. In August it was revealed that a Yazidi girl who had fled from the Islamic State slavery in Iraq was confronted by her former captor in Germany, who was posing as an asylum seeker. The teenager returned to Iraq after deciding that Europe was not safe for legitimate refugees like her.
READ MORE: Former Yazidi sex slave recalls horror of meeting her ISIS rapist in Germany
Germany in particular has struggled with crime and violence linked to asylum seekers, after the country opened its doors to more than a million migrants two years ago. A German court recently sentenced an asylum seeker to eight and a half years for the murder of a teen girl, and incidents like the 2016 Berlin Christmas market attack and the New Year's Eve sexual assaults in Cologne have fuelled insecurities.
Like this story? Share it with a friend!
You can share this story on social media: