'Assad has won the war': French foreign minister makes Syria admission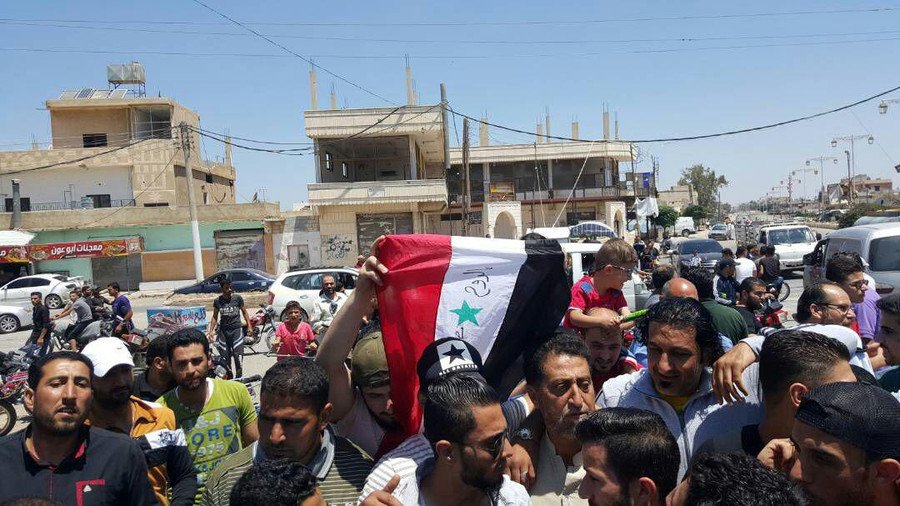 French Foreign Minister Jean-Yves Le Drian has admitted Bashar Assad has won the war in Syria. However, he was quick to hit out at the Syrian leader, accusing him of failing to "win the peace" in the war-torn country.
"Assad won the war. But he hasn't won the peace," Le Drian said, speaking to France-Inter radio on Sunday. France's top diplomat stressed that Paris is currently "looking for a solution [to the Syrian crisis] with Russia and Turkey."
The minister also noted that in the event of a large operation in Idlib province, the scale of the catastrophe in Aleppo may be overshadowed. Parts of Aleppo held by militants and terrorist groups were freed by the Syrian army back in December 2016, with massive evacuations of civilians – and later jihadists – negotiated and carried out with Russia's help. However, the city's rapid reconstruction was mostly ignored by the Western media.
In late August, Russian Foreign Minister Sergey Lavrov said that negotiations had started over the creation of humanitarian corridors for civilians in Idlib province. On Monday Lavrov noted that Russia, Turkey and Iran are trying to separate armed opposition and terrorists in Idlib, adding that the number of ceasefire breaches remains high in the area. According to the recent statement from the UN's Syria envoy Staffan de Mistura, there is a high concentration of foreign fighters in the area, including an estimated 10,000 terrorists.
France, alongside its Western allies, has harshly criticized the government of President Assad over the last number of years. It coordinated with the UK and the US to carry out air raids against Syrian government forces in April. The three powers insisted that the attack was in response to an alleged gas attack in Douma by Assad forces. The operation started hours before a team from the Organization for the Prohibition of Chemical Weapons (OPCW) was due to reach the city. Accounts of the alleged attack had been questioned by locals as well as prominent Western journalists.
In late August French Prime Minister Emmanuel Macron again promised airstrikes against the crisis-hit country should it be proven that the government of Assad used chemical weapons against the Syrian people.
Around the same time the Russian military warned that militants were poised to stage a fake chemical weapons attack in order to frame Damascus in Idlib. The attack would be used as a pretext for US, UK and French airstrikes on Syrian targets, according to Moscow.
Think your friends would be interested? Share this story!
Subscribe to RT newsletter to get stories the mainstream media won't tell you.
You can share this story on social media: