'Butcher' no more? Assad in charge of Syria good for our security, says Israeli defense minister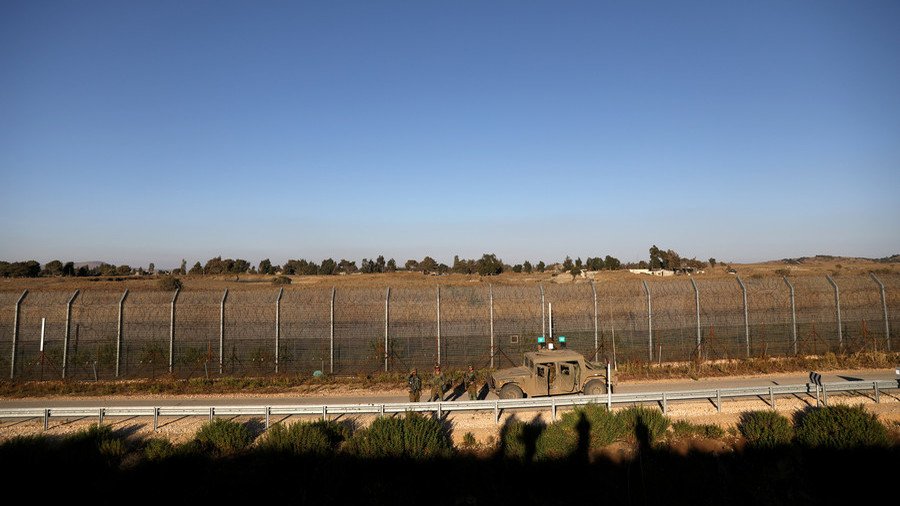 Israeli Defense Minister Avigdor Lieberman says the looming victory for Damascus may be good news for the Jewish state, suggesting President Bashar Assad can be worked with on issues vital to national security.
Speaking about the long confrontation between Israel and Syria, Lieberman told journalists that "from our perspective, the situation is returning to how it was before the [Syrian] civil war, meaning there is a real address, someone responsible, and central rule."
When asked whether Israeli forces should be less wary about possible tension in the Golan Heights, the top official answered: "I believe so. I think this is also in Assad's interest," Reuters reported.
The defense minister's statement seems to contradict the much-repeated 'Assad must go' and 'monster Assad' rhetoric picked by the West and previously echoed by Israel. Back in 2016, Lieberman called the Syrian president a "butcher" who "should be removed from power."
Relations between the two countries have been sour for decades, following numerous episodes of hostilities, Syria's participation in the 1967 Six-Day War of Arab nations against Israel and Israel's continued occupation of the Golan Heights, among other issues.
But they entered a downward spiral in recent times when Israel intensified its bombing of military infrastructure in Syria. The escalation of hostilities is justified by Israel by the presence of Iran-linked troops in south-western Syria which, Israeli officials say, pose a threat to the national security of the Jewish state.
Tensions escalated in February this year, when Israel launched an air raid after intercepting what it claimed was an Iranian drone crossing into Israeli airspace. Israeli jets also reportedly targeted Iranian military assets stationed in the Arab republic, killing Iranian military personnel south of Damascus and sparking outrage from Tehran.
Damascus has condemned the Israeli campaign on Syrian soil and views these actions as a violation of its sovereignty. The Syrian government says Israeli attacks are helping only terrorists and that the only Iranian troops on the ground in Syria are advisers helping the Syrian Arab Army fight jihadists.
The most recent high-profile incident took place in July, when Israel fired interceptor missiles at a Syrian Sukhoi warplane after it reportedly entered Israeli-controlled airspace. Syria said that the jet was conducting raids in Syrian airspace when it was engaged by Israeli forces.
Subscribe to RT newsletter to get stories the mainstream media won't tell you.
You can share this story on social media: