Self-proclaimed Indian healer arrested over 'kissing cure'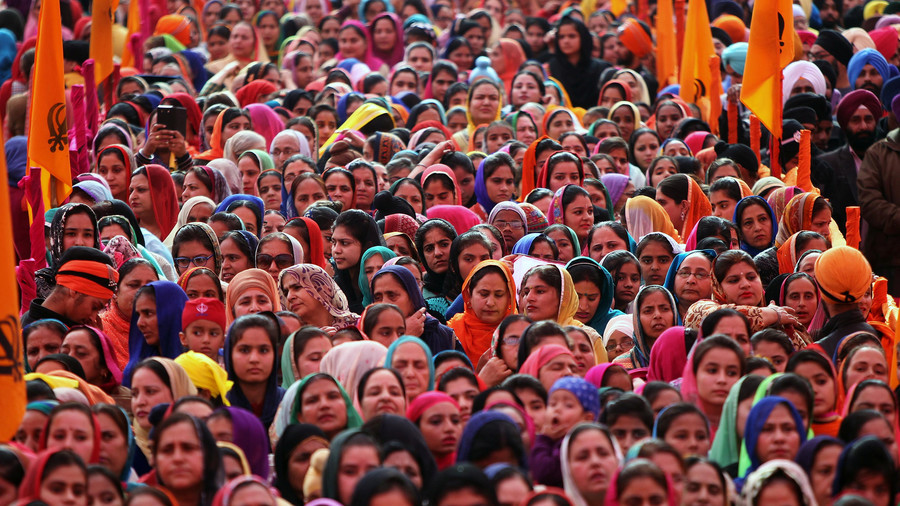 A self-styled guru who claimed to "cure" women's physical and psychological problems with "miraculous" kisses has been arrested in India.
Ram Prakash Chauhan, aka Kissing Baba, was arrested in Assam, northeastern India, on Wednesday, three months after he began 'treating' local women with his "Chamatkari Chumban" or "miraculous smooch," reports the Hindustan Times.
Chauhan reportedly claimed his supernatural powers were gifted to him by the Hindu deity Vishnu. An Assam police official investigating the case, Jitumani Borah, said complaints were made against Chauhan, who also works as a farmer in the village of Bhoraltup. They made the arrest after becoming aware of his alleged 'healing' techniques.
READ MORE: 10yo Indian girl killed in 'black magic sacrifice ritual'
"We arrested him after receiving complaints that he was hugging and kissing women as some kind of therapy. He was exploiting his devotees, especially women," Jitumani Bora told the Hindu.
Chauhan reportedly told local media that he was just "blowing" kisses on his 'patients.' Borah said Chauhan has been arrested for offences including committing an assault or criminal force on a woman with intent to outrage her modesty, said Borah.
Like this story? Share it with a friend!