US 'shoots itself in the foot' suspending Open Skies Treaty with Russia – retired general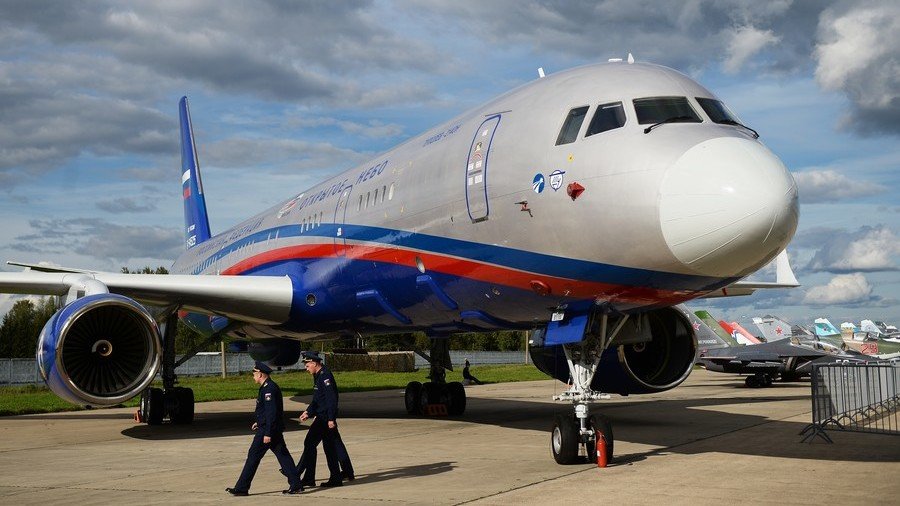 America's 2019 defense budget has suspended US-Russia ties under the milestone Open Skies Treaty, designed to build trust and reduce tensions. The US could go even further on the heels of an anti-Russia frenzy, an analyst told RT.
Donald Trump has signed the 2019 National Defense Authorization Act (NDAA) into law, one part of which blocked funding for US commitment to Open Skies Treaty with Russia. The landmark accord, signed after the end of the Cold War, has effectively been suspended until the president certifies to Congress that penalties have been imposed on Russia for what the law said were treaty violations by Moscow.
A Russian military expert has provided his take on what to expect from the US given this recent move. Evgeny Buzhinsky, retired Lt Gen and Board Director at international security NGO PIR-Center, suggested the US suspended Open Skies cooperation due to their ageing Air Force jets capable of flying observation missions.
"We've built two new Open Skies-capable jets fitted with digital equipment, the Tupolev Tu-214ON, but they still use old ones," he said, adding, "the Americans don't like finding themselves in a flawed situation."
He explained Washington is not actually walking away from the Open Skies Treaty. What the US military will do is cease requesting observation flights over Russia, while at the same time rejecting similar requests from Russian counterparts.
"They could do anything on the back of this anti-Russian hysteria, they could shoot themselves in the foot or head," he suggested.
A draft version of the 2019 NDAA would have also jeopardized US commitment under the landmark Strategic Arms Reduction Treaty (START). Signed back in 2010, the agreement ensures strategic parity between the two nuclear superpowers.
Under the treaty, each side is allowed to possess no more than 800 intercontinental ballistic missiles (ICBMs), submarine-launched ballistic missiles and strategic bombers in total, while the designated number of deployed nuclear warheads is limited to 1550 for each side. The treaty also requires that Moscow and Washington exchange information about their nuclear arsenals.
READ MORE: 'Dismantling global security': Russian lawmakers dismiss US claims of Open Skies violations
"Republican administrations are generally against any arms control since George W. Bush," Buzhinsky noted. He added the Pentagon has consistently opposed walking away from the nuclear arms treaty which expires in 2021: "The American military got used to exchanging information, they inspect [Russian missile sites], and they will have difficulty living with [the agreement] being dismantled."
"Let's wait and see," Buzhinsky added. "Let's see what happens after the midterm elections. If everything goes like it does today, surely they will not prolong it." However, an all-out arms race is unlikely, he thinks, as neither US or Russia has yet lost all common sense.
"Back in 1960s… both sides realized there's no sense of destroying the globe ten times, one time would be enough," he finished.
Subscribe to RT newsletter to get stories the mainstream media won't tell you.
You can share this story on social media: