New US military budget halts Open Skies pact, almost axes nuclear arms reduction deal with Russia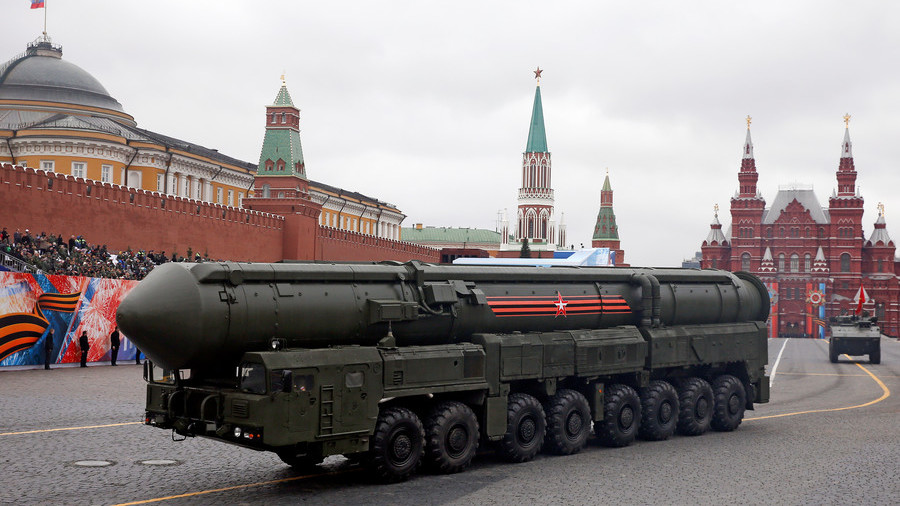 The US has suspended its Open Skies Treaty with Russia after President Donald Trump signed a giant 2019 defense budget bill. Lawmakers also tried to derail a milestone nuclear arms deal that has been in place since 2011.
Trump signed the $716 billion National Defense Authorization Act (NDAA) on Monday, and it will come into effect ahead of the new fiscal year in October. But some key deals with Russia were targeted by lawmakers.
The 1992 Open Skies Treaty, which allowed for mutual observation flights, was suspended. Congress wants President Trump to penalize Russia for what it says are violations of the treaty. However, Moscow says the charges are unfounded and maintains that it has always acted strictly in accordance with the agreement.
US lawmakers also suspended funding for any modifications to America's own surveillance planes. Technical troubles with the ageing US spy fleet have left Washington unable to actually carry out the full number of spy missions over Russia that are allowed under Open Skies. Only 13 of the 16 overflights allowed in 2017 were actually flown, according to Michael Krepon, expert at arms control blog network Arms Control Wonk.
Amending the biggest-ever US military budget, some House lawmakers also sought to insert several provisions that would see Washington's removal from nuclear arms treaties with Moscow.
The House would have derailed the 2010 New START nuclear arms control treaty, until Trump certified that he raised the issue of Russia's new nuclear weapons systems with Moscow. But this was blocked by the Senate.
Experts say the House's attempt to jeopardize the future of the New START treaty – which is due to expire in 2021 – has much to do with uneasy relations between lawmakers and the Trump administration. "You can't be certain about anything, political climate in the US may change in a matter of minutes," Vladimir Batyuk, senior research fellow at Russia's Institute for US and Canada, told RT.
"Of course, responsible experts and politicians in Russia and the United States do understand how important this treaty is, not only for our countries, but for the rest of the world," he continued. The analyst warned that if Moscow and Washington fail to sign a new version of the START treaty, an arms race will follow, creating "an enormously dangerous situation."
Like this story? Share it with a friend!
You can share this story on social media: