FBI warns of imminent hack attack on ATM machines worldwide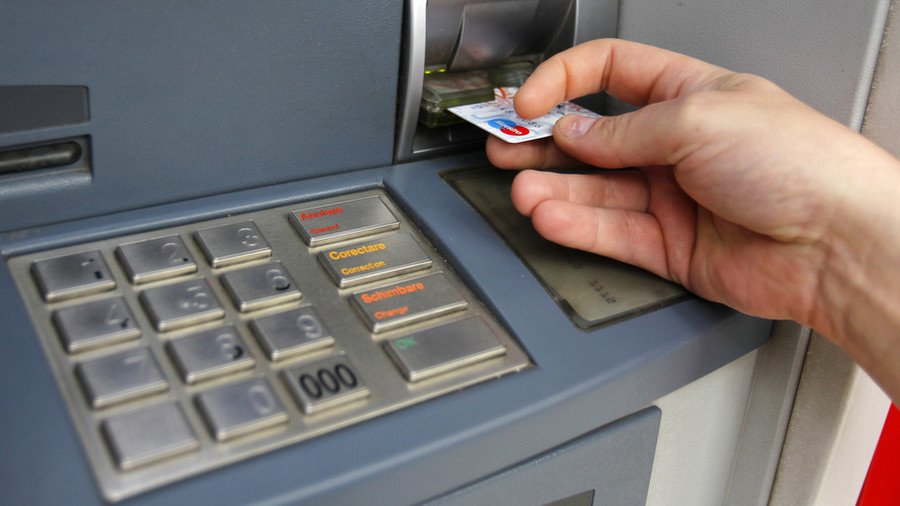 Bank ATMs around the world are at risk of an "imminent" cyber attack with millions of dollars expected to disappear from accounts, according to a confidential alert by the US Federal Bureau of Investigation.
The warning issued by the FBI to international banks on Friday revealed that cyber criminals are planning a massive malware attack on ATMs across the globe in the next few days.
"The FBI has obtained unspecified reporting indicating cyber criminals are planning to conduct a global Automated Teller Machine (ATM) cash-out scheme in the coming days, likely associated with an unknown card issuer breach and commonly referred to as an 'unlimited operation'," the report obtained by cyber-security expert Brian Krebs reads.
The analyst warned global lenders of a highly choreographed, global fraud scheme known as an "ATM cash-out." The criminals are reportedly planning to hack a bank or payment card processor and use cloned cards at cash machines around the world to withdraw millions of dollars in few hours. The similar fraud operation was carried out in 2009, when around $9 million was cleaned out from cash machines worldwide.
According to the report, small-to-mid sized banks that haven't upgraded their equipment and software to the latest security standards are at higher risk.
"Historic compromises have included small-to-medium size financial institutions, likely due to less robust implementation of cyber security controls, budgets, or third-party vendor vulnerabilities," the statement reads.
"The FBI expects the ubiquity of this activity to continue or possibly increase in the near future."
For more stories on economy & finance visit RT's business section
You can share this story on social media: