'Witch hunt & Inquisition': Kaspersky Lab head responds to US spying accusations
Published time: 17 Oct, 2017 15:21
Edited time: 24 Apr, 2018 12:35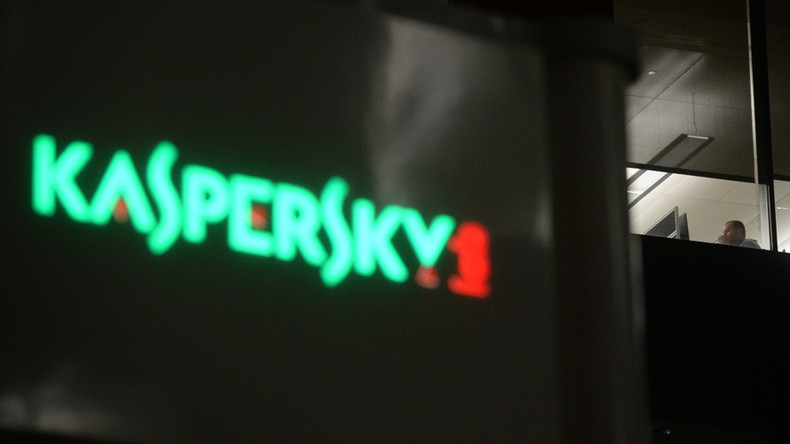 The ongoing US campaign against antivirus software firm Kaspersky Lab has failed to provide any proof of security risks of its products or ties to Russian security services, CEO Eugene Kaspersky said in a scathing blog post.
In September, the US government banned federal agencies from using Kaspersky Lab antivirus products, citing concerns that it could jeopardize national security and claiming the company might have links to the Kremlin.
"The recent hounding of our company is akin to paranoia, the stake of Inquisition and witch hunt," Kaspersky wrote in a blog post on Tuesday. "I'm personally accountable [to ensure] there is no spying, malicious, undeclared functionality in the company's products and updates. And I personally state that all the accusations of spying on users are baseless paranoia at best."
It is "customary in civilized society" to back the allegations with some proof or at least present those who suffered of the alleged illicit activities, Kaspersky wrote. He vowed to analyze any evidence thoroughly, if any is presented.
"In cyberspace [the evidence] is names of modules, location of code, its disassembly (or a part of it)," Kaspersky said. "Only technical information would be considered – but we would take it very seriously, up to an internal investigation."
The most peculiar thing, according to Kaspersky, is that the US-based media giants published stories on the alleged spying activities simultaneously.
"The American 'top' media went for us almost in full force and they fantasized simultaneously, as if receiving an order, but they've got confused in details. Some said that the secret services allegedly put their code in our data banks, the others cited anonymous rumors that we personally spy on users, the rest [said] that it was just some potential danger and unknown threat," Kaspersky said.
The company has repeatedly denied the accusations and offered to send its chief executive to Washington to testify before Congress. Earlier this month, a House of Representatives committee rescheduled a hearing on accusations against the cyber security firm for October 25.
While the company has for years faced similar rumors, allegedly spread by competitors, the accusations spiked this year as a part of the wider geopolitical spat between Moscow and Washington. The campaign against Kaspersky Lab followed allegations that Russian hackers interfered in last year's US presidential election.
Washington accused Moscow of hacking and leaking emails of Democratic Party officials, as well as correspondences of presidential candidate Hillary Clinton's campaign chairman John Podesta. Russia has repeatedly denied the accusations. The US has not yet presented any solid evidence to support the allegations.
Last week, Kaspersky Lab signed a threat intelligence sharing deal with Interpol. The International Police Organization said the move is a further step in the global fight against cybercrime.
Ahead of the landmark agreement, Noboru Nakatani, executive director of Interpol's Global Complex for Innovation, said the US did not provide the organization with any evidence related to Kaspersky Lab's alleged activities. The campaign against the company was a sign of infighting within the cybersecurity community, which only plays into hands of cybercriminals, the official stated.
"Kaspersky is fighting against cyber criminals, it is very clear. Kaspersky is working with governments and companies across the world," Nakatani said. "We should work together."