Kaspersky to share threat intelligence with Interpol in 'fight against cybercrime'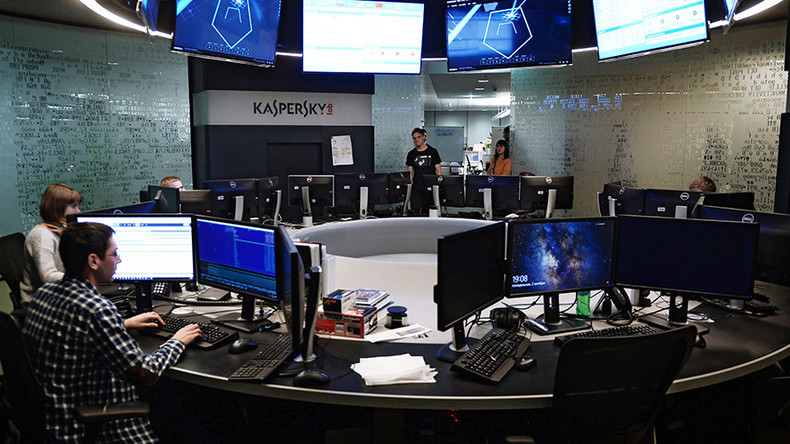 Kaspersky Lab signed a threat intelligence sharing deal with Interpol on Thursday, as the Russian cybersecurity firm continues its fight against US claims of being involved in spying activities.
By reaching an agreement with the International Police Organization, Kaspersky Lab "has reiterated its commitment to global collaboration in the fight against cybercrime," the company said in a statement.
"The legal framework is designed to facilitate and develop cooperation between Kaspersky Lab and INTERPOL by sharing threat intelligence data on the latest cybercriminal activities, wherever they appear," it said.
The Russian company pointed out that it has a history of successfully cooperating with Interpol on joint projects, including a major cybercrime operation to track 9,000 botnet servers across the ASEAN region this April and disrupting the Simda criminal botnet, which infested 770,000 PCs back in 2015.
According to Kaspersky Lab, cooperation with INTERPOL also helped the company to "test and improve a free open-source tool that enables quicker and easier cyberthreat research."
"Sharing intelligence is vital in tackling today's ever-growing threat landscape and we are proud to enhance our cooperation with INTERPOL in its fight against cybercrime," Anton Shingarev, Kaspersky Lab's Vice-President for Public Affairs, said.
"By further strengthening our relationship with INTERPOL we hope to support law enforcement in new ways by exchanging critical information on specific cybercrime situations in respective countries," he noted.
READ MORE: 'It's crazy': Kaspersky Lab attacked in US only for being Russian, says founder
Interpol said that its deal with the Russian company was a further step in the global fight against cybercrime.
"We have seen how cooperation with the private sector is essential in effectively tackling this global phenomenon which continues to grow in scale and complexity," Noboru Nakatani, Executive Director of Interpol's Global Complex for Innovation, said as cited in the Kaspersky Lab's statement.
In September, the US barred its government agencies from using Kaspersky Lab anti-virus products, saying that its software could jeopardize US national security as the Russian company is allegedly involved in the Kremlin's spying activities.
A report by the Wall Street Journal last week claimed that in 2015 Russian hackers stole US cyber secrets from an NASA contractor who had Kaspersky software installed on his laptop.
The Russian company denied the accusations, saying that it was being scapegoated in the current rift between Washington and Moscow.
"They (the US authorities) are just hitting at everything Russian. Since we are working there, we got hit too," Evgeny Kaspersky, Kaspersky Lab head, said in late September.
The Kremlin also turned down US media acclaims of using Kaspersky Lab tools for obtaining NASA data.
"This information is absurd. The state neither had nor has any relation to this activity," said Kremlin press secretary Dmitry Peskov, adding that "all such allegations are baseless and unproved."
In his interview with Reuters on Wednesday, Nakatani stressed that Interpol had never received any information from the US about Kaspersky Lab's alleged illegal activities.

"Kaspersky is working with governments and companies across the world. We should work together," Nakatani said.
Also on Wednesday, The German Federal Office for Information Security (BSI) told Reuters in an emailed statement that it had found no ground to "warn against the use of Kaspersky products, since the BSI has no evidence for misconduct by the company or weaknesses in its software."