Engage. Inspire. Educate. Vote for #1917LIVE & #Romanovs100 to showcase at SXSW EDU 2019
Published time: 6 Aug, 2018 16:42
Edited time: 6 Aug, 2018 17:39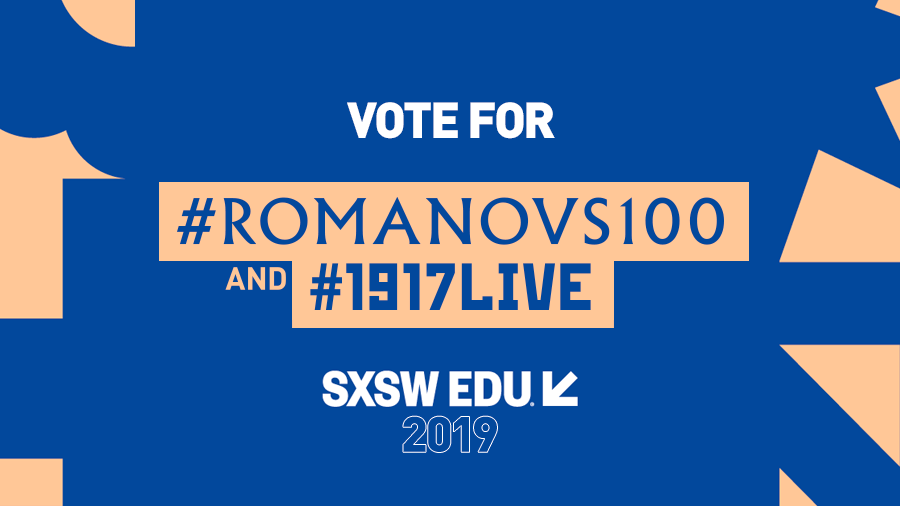 Help educational history projects #Romanovs100 & #1917LIVE enter the South by Southwest Festival by casting your vote: let's make history entertaining.
To support the large-scale social-media narrated projects cast your vote HERE.
To vote - create an account HERE.
Award-winning #1917LIVE ran for a year in 2017 on Twitter, allowing any user to join as a historical character who lived through the Russian Revolution of 1917 and tweet on their behalf, as if social media existed 100 years ago. Within a year the project generated over 75 million impressions with more than 250,000 followers across platforms. Three-time Cannes Lions finalist#1917LIVE won a Shorty & Shorty Social Good for Best in Education, a Webby & Adweek Arc Award for Best Use of Social and more.
In 2018, the same team launched an image-centered narrative dedicated to Russia's last reigning royal family – the Romanovs. #Romanovs100 unfolded across four platforms – Facebook, Twitter, YouTube and Instagram, bringing unique content to each. Having acquired 4,000 photos from the Romanovs' private albums from the Russian State Archives, the team meticulously distributed the images across social media without repeating the content allowing the story to come together like an interactive puzzle.
The team is ready to offer panels with project-contributor and renowned author Helen Rappaport, and one of the most famous colorization artists, Marina Amaral, as well as an interactive exhibition and an insight into trans-media storytelling for educational purposes.
SXSW EDU will run for the 9th time since 2011 when South by Southwest branched out into a separate education festival. Since then, having developed from a regional event into an international platform, SXSW EDU continues to support the community's desire to connect, collaborate and impact the future of education.