Blue Lives Matter claims Facebook's 'fake news' rules have halved its audience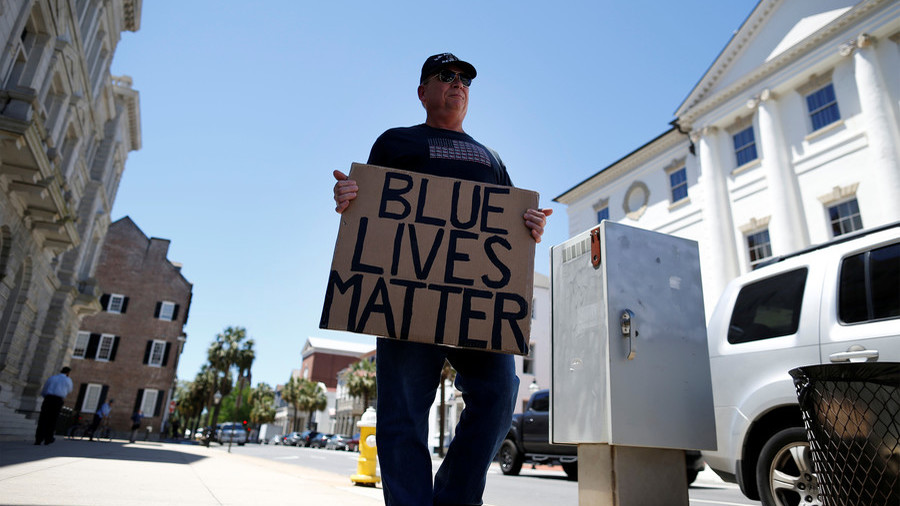 Blue Lives Matter, a group advocating for greater protections for police in the US, has claimed that Facebook's new rules to combat fake news has almost halved the number of people it can reach on the platform.
The group said that the introduction of Facebook's quality surveys, in which the platform asks users to rate a news source in terms of its trustworthiness, has already seen the audience for its content fall by 40 percent in the last week. Blue Lives Matter believes the drop is down to partisan social media users voting down pages run by opposition groups.
READ MORE: 'His life matters': Protests sweep Sacramento after police fatally shoot unarmed black man
"Blue Lives Matter will be voted against by anti-police crowds, and anti-police content will be voted against by pro-police people," Blue Lives Matter said in a statement posted on its webpage. "Each side will downvote an opposing side until the last news sources left standing are sources with the least appearance of bias: newspapers and local broadcast news."
Company founder Mark Zuckerberg announced the new measures in a Facebook post earlier this year. The billionaire, who has been under pressure to do more about the spread of fake news on the platform in the aftermath of the 2016 US presidential election, said the surveys would help cut spread of questionable news sources.
"This update will not change the amount of news you see on Facebook. It will only shift the balance of news you see towards sources that are determined to be trusted by the community," Zuckerberg said.
READ MORE: New York police officer shot and killed in 'unprovoked attack'
Earlier this year, a survey from US PR firm Edelman revealed that trust in social media companies such as Facebook and Twitter had reached a new low, with more than 60 percent of 33,000 respondents saying the firms are not regulated enough and lack transparency. Some 34 percent said they did not believe social media is a force for good in society.
Think your friends would be interested? Share this story!
You can share this story on social media: